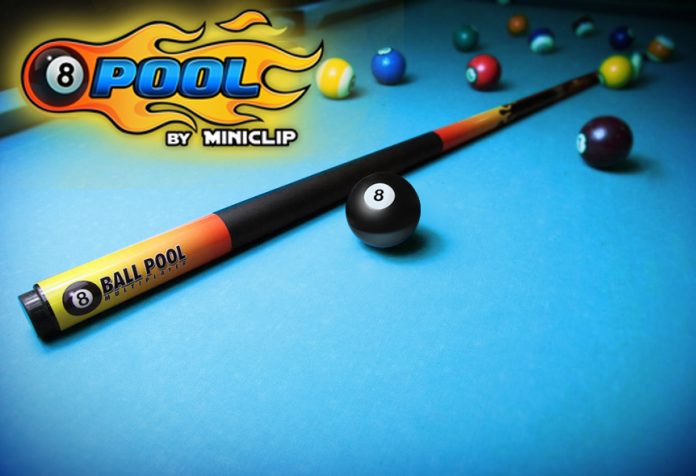 Do you want to know some 8 Ball Pool Tips And Tricks? Then, you have come to the best website to get the information about it. Today, I will give you the tips which related to this game. As a beginner, you need some tips that can help you in adapting really fast in this game. That's why I will share you some tips that I know to be the best player. Then, let's check it out.
8 Ball Pool Tips And Tricks
How To Play It?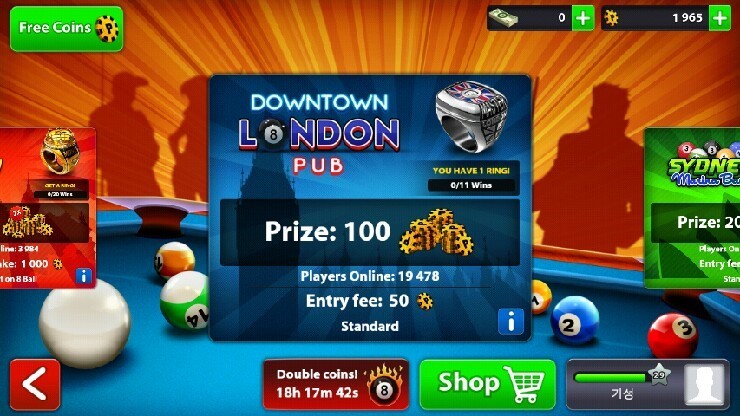 Actually, I don't need to explain the rules to play this game because it has the same rules as a billiard since this is the game version. But, I will tell you another thing that is more important to play it. When you want to play it, you need to choose which table that you want to play. There are so many tiers in this game and each of them needs entry fees. So, at the beginning, I suggest you play in the Downtown London Pub until you become a pro. If you already pro and have so many Coins then, you can play at the tables with higher entry fees.
Log in Everyday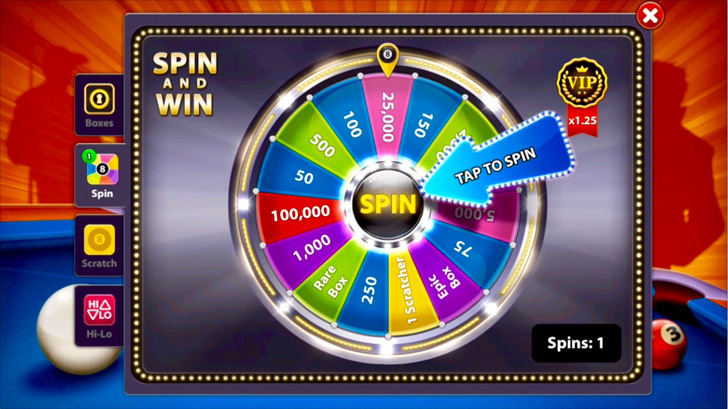 It is important to always log in to this game every day. It is because you will get one free spin to spin the Spin and Win feature. You can get so many rewards such as Coins, Cash and much more. You can also do it more than once but you need to pay with your real money if you want to do it.
8 Ball Pool Free Coins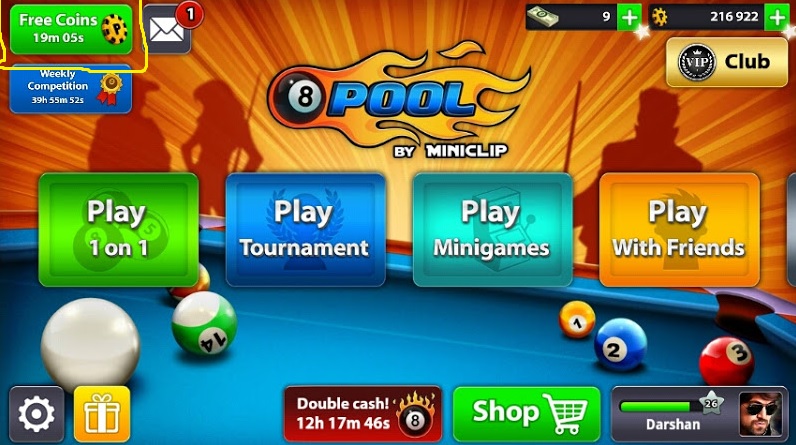 On the left side of your screen, there is a free Coins button. When you click that button, you will see three options. They are all can give you free Coins but in a different way. One of them just need to be clicked and then you will get 100 Coins. You can do it again in every four hours. Then, there is a watch video where can obtain 15 Coins for each video that you have watched. The last is where you can gain some Coins by completing some offers.
Buy A Better Cue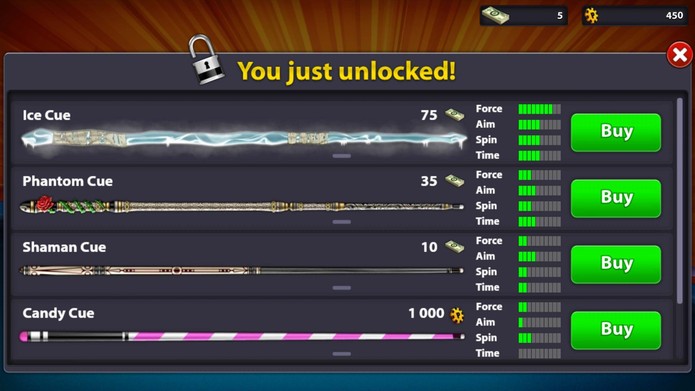 This is the last tips for 8 Ball Pool that I can share with you. A cue is like a weapon when you are in the middle of the war. You need it to hit the ball to get into the hole and win the game. But, you cannot count on the beginner cue, guys. You need a good one. Then, you need to buy some which better than your current cue. It will also improve your chance of winning games.
What do you think about 8 Ball Pool tips and tricks that I have given above? Do you like it? Then, just share it with your friends if you really like my article today. Remember that sharing is caring. And if you want to share your comment or suggestion, you can share it by leaving your comment in the box below. Then, thank you for reading and stay tuned on my website to get more useful information and tips. See you in my next article, guys.