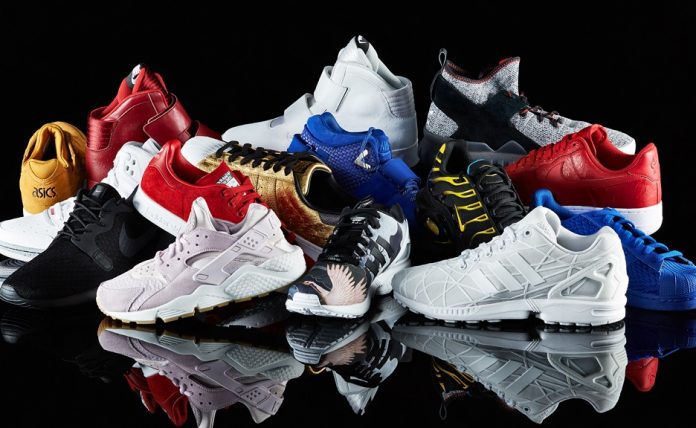 Hello, welcome to our website where you can find so many information that you need. Today we would like to share an information about how to know original sneakers. As we know, sneakers have become so popular right now. All people from all ages are like to use it on many occasion. It's because of sneakers have so many colors which make them looks colorful and it is very comfortable to use. Besides all of the fact above, sneakers also can be used for a formal situation. So, you can use it whenever and wherever you want to go.
But, did you know that there are some people who want to make a lot of benefit by making imitation sneakers? Nowadays, there are so many imitation sneakers out there. They look like the genuine sneakers and very similar if you just see it by a naked eye. You will think that it's original if you don't see it closely. Now, here are the tips about how to know genuine sneakers so you will not buy the imitation one. You can take a note and share these tips with your friends.
How To Know Original Sneakers?
1. The Price
When you want to buy sneakers, you have to make sure about the price. As we know, something original would have been expensive. You have to be careful if the price is very cheap than the usual price because maybe it's not original.
2. The Sneakers' Box
The original one must have an original box which is made from a far stronger material with a brand logo on top of it. The box has no damage so it still in a good condition.
3. The Label on The Box and Inside The Sneakers
Check out the label on the box and inside your sneakers. Make sure they are matched each other. On the label, there some information about the model, color, size, the series number and where the sneakers made. If the information on the labels is not same each other, you got the imitation one.
4. Logo on The Sneakers
The original one has a neat stitching on its logo. If it's not, maybe it's not original. You have to pay attention to this one to make sure it is original.
5. Logo Inside The Sneakers
There is a brand logo inside of the sneakers which are same as the logo on the outside and it's not faded.
6. The Sole
It has no defects on its sole or a glue sticks on the side or the bottom of the sneakers.
7. The Sole Flexibility
The original one can be bent well with no damage.
That's all the tips for today. We hope that these tips about how to know authentic sneakers can help you a lot so you won't buy the imitation one. One more tip for all of you to always pay attention when you want to buy something especially sneakers or you will be fooled. Stay tuned on our website to know more about interesting information. See you soon guys.