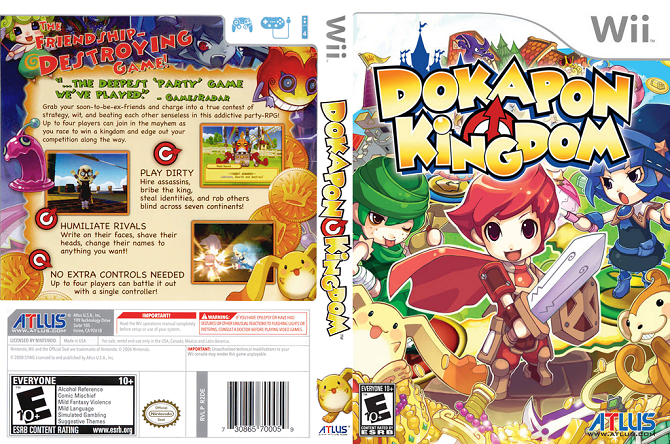 Hello guys, welcome back to our website today I want to give you some review of my old favorite game. Today I will share about Dokapon Kingdom Review for all old style RPG games lover. Who doesn't like games with Role Playing Games (RPG) genre? I'm sure all gamer (Most of it) love a game with RPG genre. If you never try RPG games and you tell yourself you're a gamer, you need to give this a shoot! When you play it first time maybe you will get a little confuse because this is not like other RPG games. This game is unique and gives us a different taste when we play Dokapon Kingdom if we compare this with other RPG games.
Dokapon Kingdom Review
First I will tell you about the Dokapon Kingdom Gameplay,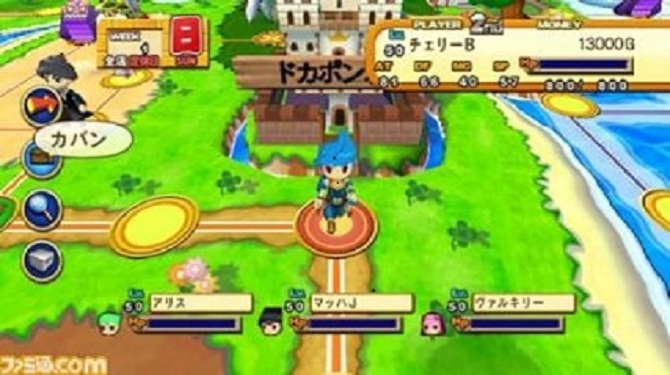 Dokapon Kingdom Gameplay is really simple you only need to occupy other people kingdom or village in order to rise up your own power and popularity and of course there's some side quest in this game and some special feature like extermination Robot, Bounty system and much more that can make this game even more exciting and challenging to play with your friends or family even with your brother. And in this Dokapon Kingdom review,g I will tell you a little secret about what will happen if you meet this 3 Random NPC in this game.
Robo Sassin

You can meet this Robo when you exploring the kingdom, he will give you an offer to slay or assassinate your enemies with some price according to your enemy bounty price. But remember your target can pay double price you offer to this Robo so he will comeback and chase you. But you can also pay 4x and make the Robo chase your enemy again. This robo is risky to use so becareful when you use his help.
Weber the Trickster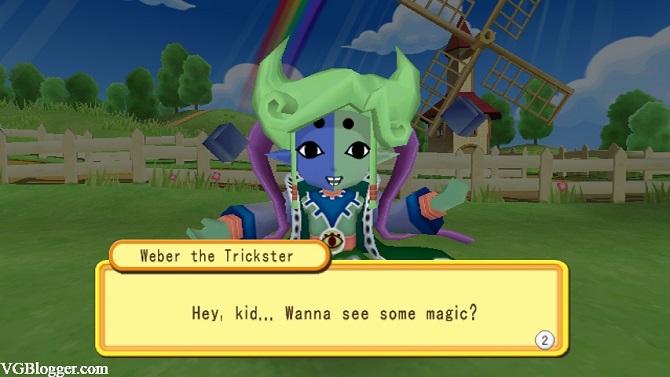 Weber the Trickster, You can guess him from his name. The Trickster, he will give you a cursed item if you meet him and if you reject his offer to become his underling or teleporting you to dark space. The cursed item he give will give you Bad luck until you handed it to other people. For your own good it's better to pray you didn't meet him along on your adventure.
Kira the Merchant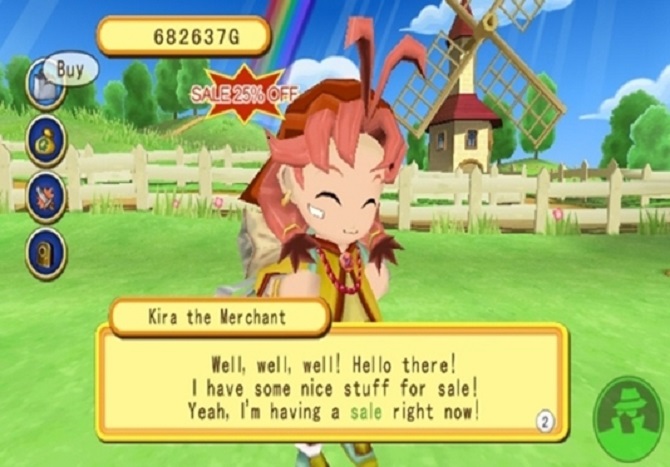 Kira the Merchant is one of our beloved NPC in Dokapon Kingdom she will appear randomly in the battle field and sell us some stuff and sometimes if you are lucky enough you will find Kira selling legendary stuff with low price. But don't get happy too soon, remember your rival or enemy can steal your legendary item you have if they can beat you.
There are still so much interesting thing in this game and you know the most exciting thing in here is you need to find the secret itself by yourself because the NPC will appear *RANDOMLY* on your adventure.
This is all the info and Dokapon Kingdom tricks I can give to you, go challenge your friend in this game beat them and put shame on their face.