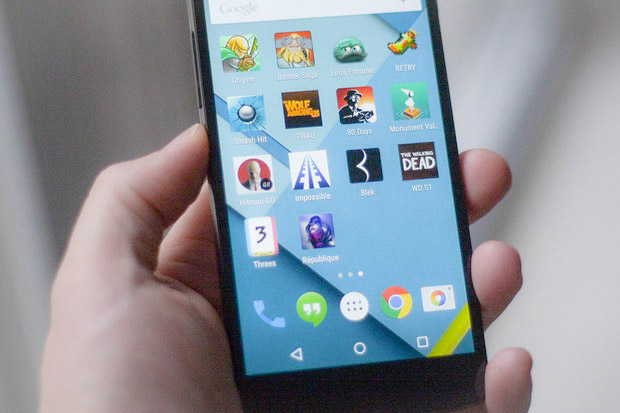 Are you feeling bored at the time and need to play some games that are really addicting and time-killing? Check out the top ten Android games that you must try to get rid of your boredom. Check them all below.
1. Clash of Clans
With more than 100 million downloads from all over the world, Clash of Clans is definitely the game that you must play to entertain you. CoC is a real-time strategy game where you must create your base, defend it, and attack other players with your mighty units. You can also create your own clan and fight others for domination.
2. Jetpack Joyride
The pioneer of the endless running game is definitely Jetpack Joyride. I remember when this game was released about five or seven years ago, I was really addicted to this game. Halfbrick really knows what they are doing to create the best endless game ever.
3. Candy Crush Saga
I bet almost everyone who has smartphone installed this game. Candy Crush is the real definition of addicting puzzle game. The game is simple enough, all you had to do is just matching the same color of every candy. It's all easy in the mouth, but when you keep playing and playing, you are entering the loop of frustration due to the annoying difficulty of the game.
4. Real Racing 3
When your passion is a racing game, the one game that is worth to be the number 1 is Real Racing 3. It's an amazing racing game from EA that comes with console-quality graphics, and unprecedentedly gameplay on a mobile platform. I bet no other racing game ever so badass as this one.
5. Mobile Legends Bang Bang
The most downloaded MOBA game on Android device is this Mobile Legends. Taste the combat of DOTA on PC straight in your mobile gadgets. Lots of heroes and classic lane battle awaits everyone who seeks fun in this game.
6. Hearthstone
Hearthstone is one of the greatest card game ever made. It's initially made for PC but then, the developer port it for Android and now mobile gamers are able to enjoy this classic card game whenever they want. The features are all the same both in PC and mobile.
7. Modern Combat 5
If you're looking for a competitive online shooter, MC5 is should be on your list. Millions of people have already downloaded and played. Amazing graphics and flawless gameplay. Lots of guns, maps, and various modes, Modern Combat 5 will test your gaming skill to the limit.
8. Subway Surfers
Being a bad boy has never been this fun before. Subway Surfers is the game where you are a bad teenager who used to make graffiti on a subway train and you will be chased by a cop and his dog. It's an endless run from the law, you must put everything you can to stay run and set the highest score as possible.
9. Angry Birds
I'm not talking about the Angry Birds with space stuff or anything. No, the game that I mean is the classic Angry Birds game, the one that you just have to destroy the piggy base and get a high score. The classic one is the best because you need a lot of brains to solve every stage.
10. Dumb Ways To Die
Do you ever sit in a chair and wondering that what are the dumbest ways to end your life? Well, then this game probably will answer all your oddly thinking my friends. Dumb Ways To Die is an addicting game where you must prevent the characters in the game from dying. At first, you will say that this game is too easy and not worth the time, but trust me, just keep playing and you'll know how addicting this game will be.