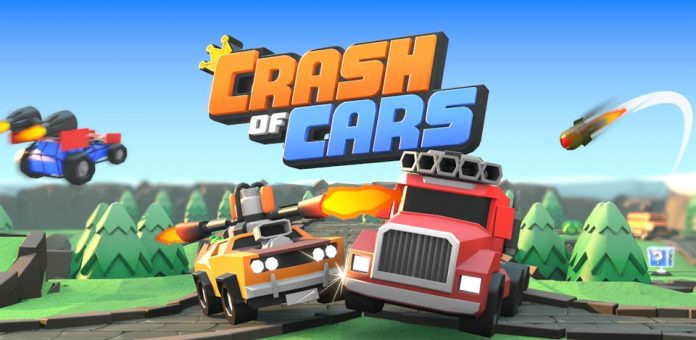 Crash of Cars is a very fun arcade game that will make you addicted. This game can be categorized as a new game on the Play Store and iOS because it just released in April 2017. It is quite impressive for a new game to have more than 5 million downloads in Play Store. And for that reason, I'm here to share you the beginners some of the tips and tricks for Crash of Cars that you can apply in order to improve your game.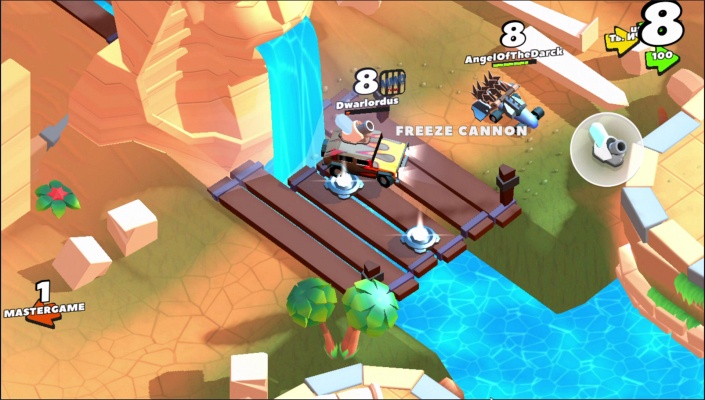 // Tips and Tricks for Crash of Cars \\
Don't Miss the Tutorial
Mostly, players are too lazy just to watch and learn for awhile from the tutorial. Actually, it is really helpful for the new players to understand how the game works. If you miss it, I'm sure sometimes you will get confused while you see something that you don't understand. It would be better and will benefit you if you learn the tutorial in this game since it just appears once. So, this is Crash of Cars tips that you cannot miss.
Learn How to Control the Car
I have to admit that this game has a quite hard control system. It is not as easy as you can imagine. You will find that it is quite hard to control the car after you have tried this game yourself. So, I can suggest you have to practice a lot as well as learn and make yourself get used to controlling the car. If you don't, it will be hard for you to win in this game.
Use Your Car as a Weapon
Out of weapon? Don't worry and just use your own car. Yeah, I'm serious, guys. You can use the car to inflict damage to your opponent's car. By using your car's front side, you can give some damage depends on the size of your and opponent's car. For example, if you have a bigger car than the opponent's, you can give a quite big damage. It is the one of the best Crash of Cars tricks that you can apply especially when you don't have any weapon.
Remember Your Main Goal
This game is not a type of destroying one and another to become the winner. If you want to win, you have to be the player with the most crowns. Most players don't care about it and they just making havoc and make fun. Actually, it can benefit you since they don't care about collecting the crowns. But, you don't have to follow them and just focus on collecting the crowns as well as enjoying the game.
Choose the Best Car You Have
In this game, there are several ranks of car start from the basic until legendary. At first, you will use the basic one, but you will have the chance to get a better car soon. So, when you get a good one, you should use it. It is because a better car has a good stats and they will help you to win so many games and makes you hard to get beaten.
So, those are the tips and tricks for Crash of Cars that I can share you. Try and apply all those tips if you want to become a great player in this game. And don't forget to try also this Crash of Cars Hack Tool if you want to get a lot of free Gems.