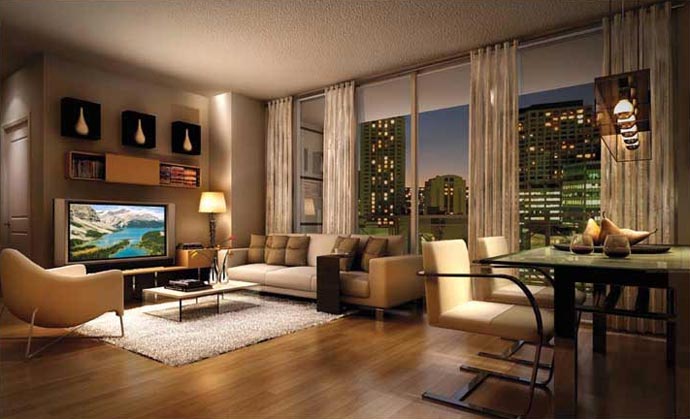 Do you have an apartment? Does your apartment look so ordinary and boring? Don't worry, good people because here, I have the solution for you. This time, I want to give you some of the apartment design ideas that can be used as your reference in order to make your own dream apartment. Below here, you will see some of the best design based on my opinion that I have taken from one of the best home design websites "Roohome". So, if you want to change the look of your apartment or you want to renovate it, you should check this out.
Apartment Design Ideas | The Best Ones for You
Contemporary Apartment Design in Kiev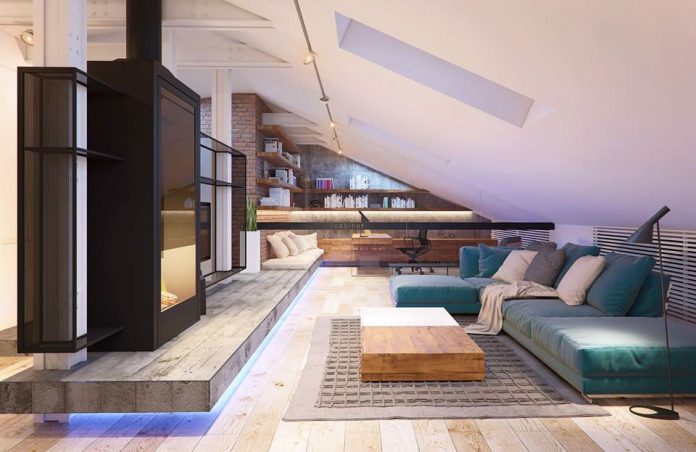 In the first design, you will see a simple but modern looking. This design will make you so comfortable because it uses some modern furniture like the ones that you can see on the picture above. It looks more beautiful because it is supported by neutral colors such as white, cream, pastel and etc. The contemporary looking from the brick wall, wooden floor and furniture make this design more perfect for your apartment.
Simple Modern Apartment Design with Pastel Color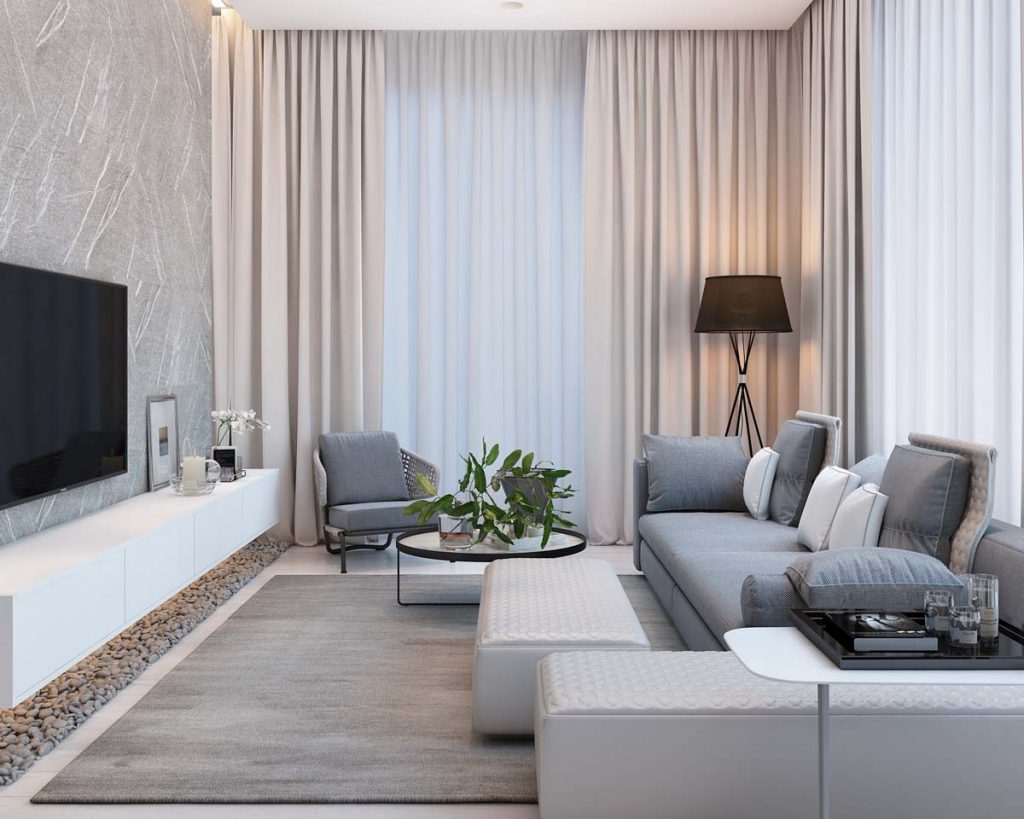 I choose this design to be the next apartment design that you can apply for yours because it is really simple but looks so classy and modern. This design uses the neutral color like pastel to support its modern theme. This type of color will reinforce the simple and modern impression of your apartment. The room design and furniture that used in this apartment design also so simple. And for sure, they will be very good for you who like a simple design with a modern touch.
Unique Apartment Design with Light Mint Color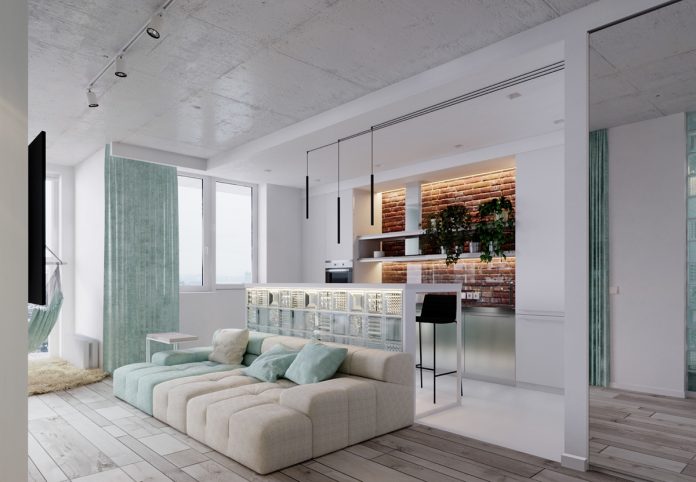 The next one prioritizes the uniqueness of an apartment. In this design, you will see an apartment which has a unique design applied with a light mint color. This type of color is just one of some element that will make your apartment so unique. It is because the light mint color is not a common color that used by the people. Also, this design uses some unique furniture as you can see above on the picture. You can follow the idea of placing a sofa bed which has the quite similar color and shape to a bubble gum.
Luxurious Studio Apartment with Modern and Traditional Layout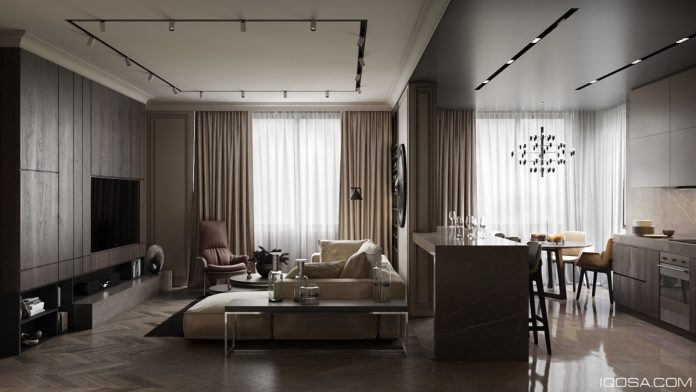 The design of this one is combining the modern and traditional layout. Nowadays, combining the two layouts will make your apartment looks so luxurious but still stylish. The modern and traditional touch is a very good combination. And this design is so creative because if we just using the modern or traditional design layout, it will be so common. So many people have used this concept for their apartment. But, the combined one is still rare to be applied. This one will suit you who love a traditional concept with a modern touch.
That's all the apartment design ideas that you may apply for your beloved apartment. Your apartment will look more beautiful and awesome if you apply one of those design ideas. And if you want to see more ideas, you can check out this "Roohome" website. This is the source where I got those designs. You will find more apartment ideas from this website and I'm sure that you will like it. Okay, I think it is enough for today. Hopefully, my article today will be useful for you in finding an inspiration to make your own dream apartment. So, have a nice day and see you again later.