kevindailystory.com – The farmhouse style emphasizes a natural feel with an abundance of natural light. You can get the same look by incorporating open shelving and wood counters. Adding ceramic chickens, as well as wooden stools and a sink made of reclaimed barnwood, can complete the rustic look. Here are some tips for creating a farmhouse kitchen. You may also want to incorporate a rustic apron sink. Using apron sinks is a great way to create the look of a farm.
Installing a granite countertop will highlight the farmhouse theme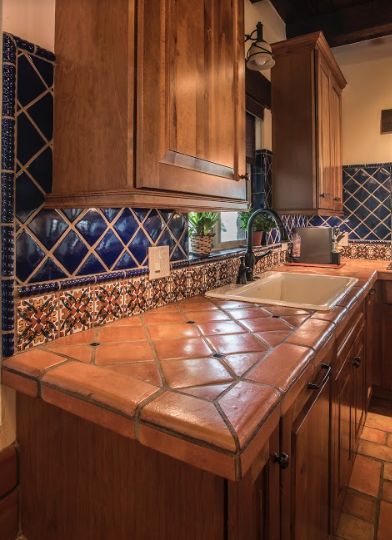 One of the major features of a farm style kitchen is the countertop. It should be earthy, with earthy tones. You may want to consider installing granite countertops on top of your cabinets to accentuate the farmhouse theme. If you want a more modern look, use glass fronted cabinetry. But keep in mind that these will not overpower the warmth of the farmhouse style. While choosing cabinetry, consider adding a bright color such as yellow.
While white and gray are classic colors for a farmhouse-style kitchen, adding accents of muted colors will create a lively and warm environment. The kitchen counter should be a worn wooden surface to add character. Butcher block is a great choice because it is inexpensive and has personality. Avoid sleek countertops or islands. Mix and match different styles to achieve a lived-in look. The wood used for these types of cabinets may be cherry, maple, oak, or pine.
Tips for saving on decorating a kitchen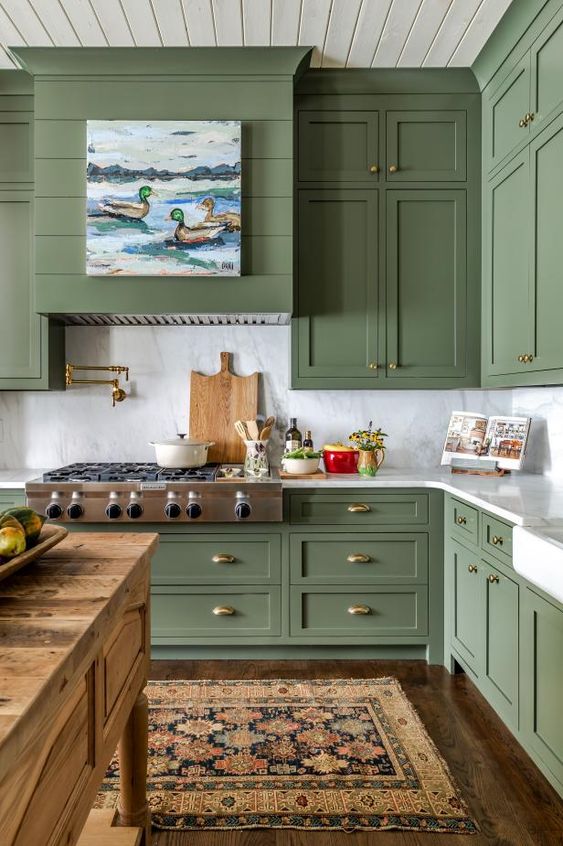 If you don't want to spend money on new appliances, try using white or light colors for your cabinets and countertops. For the walls, you can go with neutral hues. Using a dark blue wall color will bring the kitchen to life. However, if you want to add more color, you can opt for bright yellow, green, or blue walls. Regardless of the color of the wall, the colors must complement each other.
A farm style kitchen should have some prominent features. A granite countertop is the best choice for a farmhouse style kitchen. Choose earth-toned colors for the walls and flooring. The colors should complement each other to create a welcoming atmosphere. Various shades of red and brown are ideal for a country-style kitchen. You can also add touches of pastel paint and milk paint to the walls. By mixing and matching colors, you can create a charming farmhouse-style kitchen in your home.
Go for bright colors for a farmhouse-style kitchen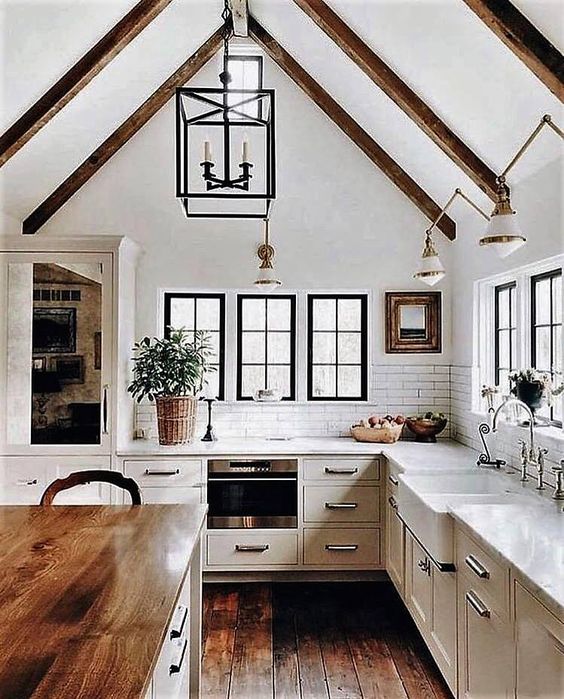 For the ultimate farmhouse style kitchen, you can use bright colors for the cabinets. You can use colorful accents to bring out the colors of the walls. Black accents, such as wooden countertops, are also suitable for a country-style kitchen. The kitchen's color scheme can be complemented with white-or-cream accessories. To achieve the look, consider using the same color of cabinets and countertop. While you're decorating, make sure to add rustic details to the backsplash. You can use a black backsplash to contrast with the darker tone.
Copper is great for the modern farmhouse kitchen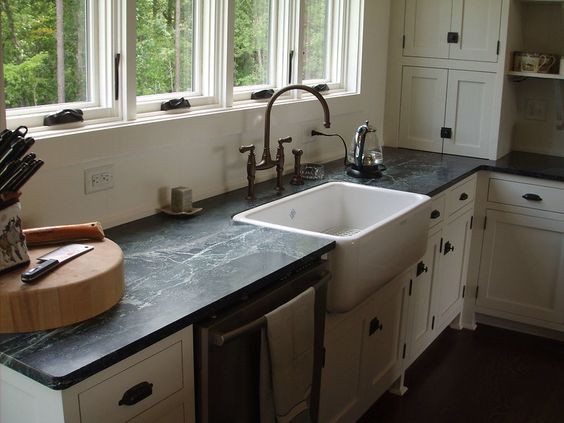 Copper. If you have an old farmhouse style kitchen, you can use copper. This is a great option for a modern farmhouse kitchen because copper will give it a country-style feel. You can also use copper for other decorative items. Decorative items made from copper can include antique copper bowls, pots, and pans. You can also choose a farm-style sink. The materials for a farmhouse-style kitchen should include earth-toned elements such as reclaimed wood, marble, and tiles.
Adding antiques can create a more authentic farmhouse style kitchen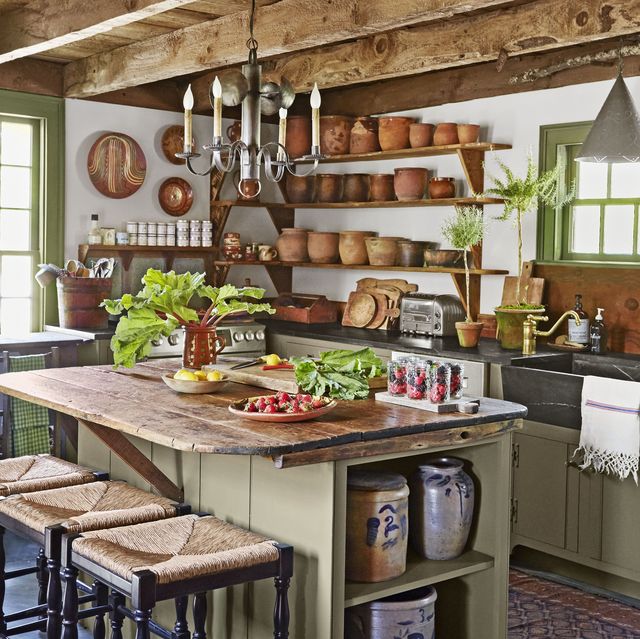 Copper is another material that gives a rustic, farm style kitchen a more modern feel. Besides copper, you can also use accents like antique utensils and family photos to create a more authentic farmhouse-style kitchen. You can even add vintage items to your farmhouse kitchen by purchasing a couple of vintage copper pieces. But if you're not into the antique look, then a more modern and trendy version of this traditional kitchen will do the trick for you.
A farm-style kitchen requires a large display. You can use an island as a display case to showcase various items such as antique utensils and trinkets. Aside from displaying antique utensils, you can also display other items in under-counter glass cupboards. Incorporate a rustic look into your farm-style kitchen with the same accents. There are plenty of ways to decorate with a vintage style.