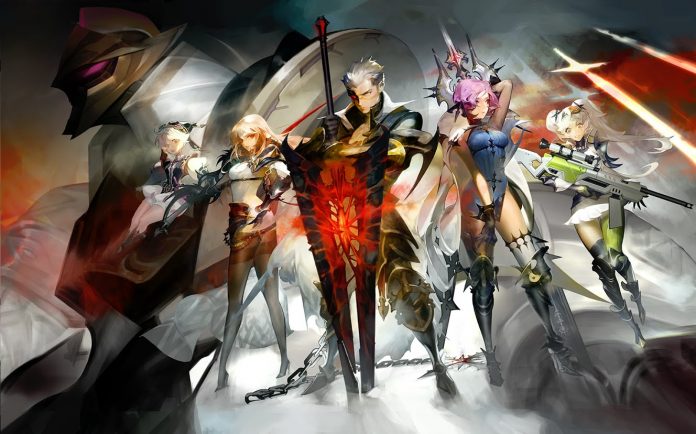 Hello, welcome to my website, guys. In this beautiful day, I would like to give you some tips about how to get more Gold in Seven Knights game. As we know, this game has been so popular for all ages. But, although it is really popular, this game can make us frustrated. How can it be? It is because we need to collect a lot of Gold. I'm sure you already know that Gold is the most important thing in this game. It is used for almost every needs such as upgrading heroes and items, power up heroes, combine, rank up and much more. That's why I want to give you some tips on how to get Gold in Seven Knights. These tips will be very useful for the beginners.
Tips To Gaining Lots Of Gold In Seven Knights Game
Play In Celestial Tower (Gold Chamber)
This feature allows you to gain a lot of Gold in a very easy way. Here, you just need to beat the chest monsters. You have to use a key in order to get into this Gold Chamber where you will have five when you visit the Celestial Tower mode. After you use a key, they will regain automatically in every thirty minutes until its maximum. I think this is the best way to farm Gold in Seven Knights.
Daily Dungeon (On Saturday)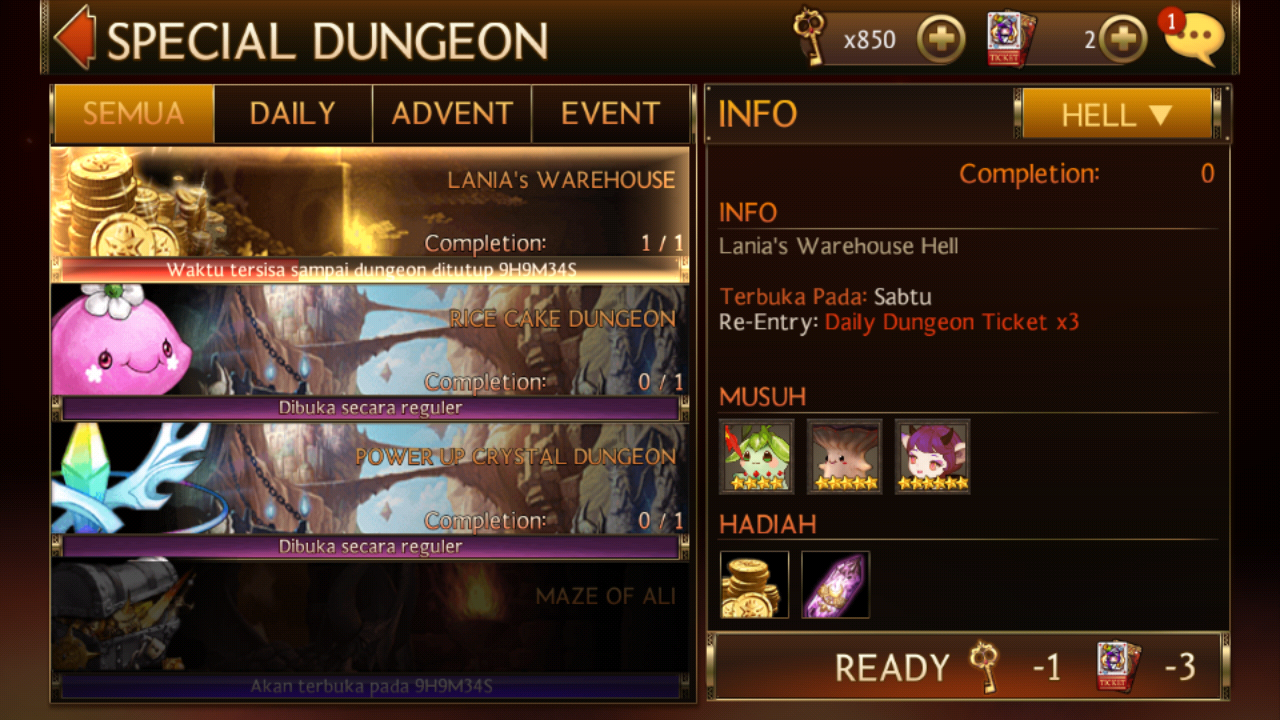 Every Saturday, I suggest you not to forget to clear the dungeon. Why? Because on that day, you can get a big amount of Gold. If you can clear the dungeon you can get some Gold as follow: Normal – 50.000 Gold, Hard – 150.000 Gold, Hell 400.000 Gold. But, the enemies cannot be killed that easily because they have immunity for several times. So, you need to hit them until their immunity is gone. So, I recommend you to bring Giparang, Lu Bu, Rin, Ming Ming, Teo, Klahan, and Karma on your team. They are very effective to fight this kind of enemies.
The Gold Ore
Gold Ore which obtained from the adventure mode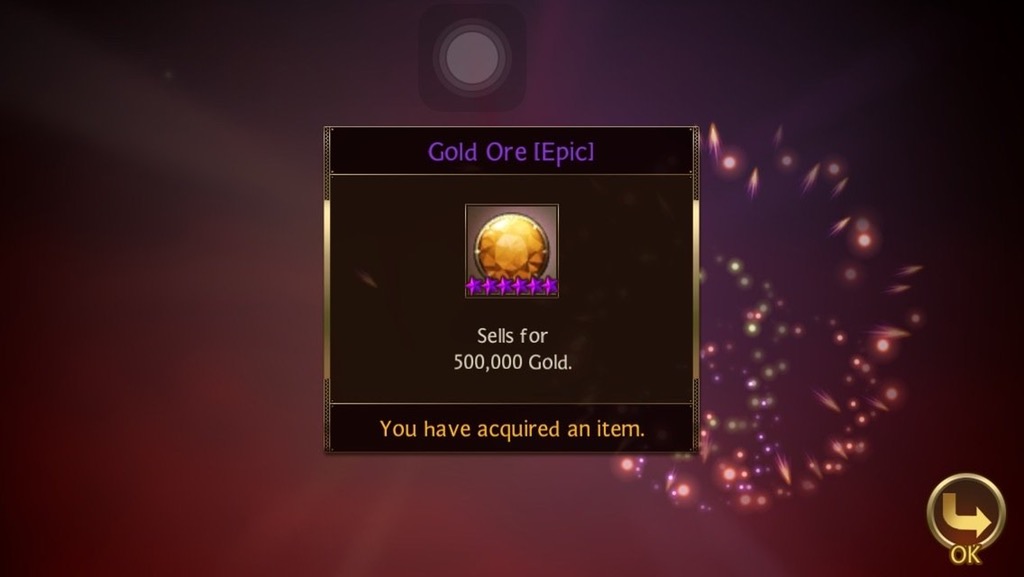 Gold Ore which available in the shop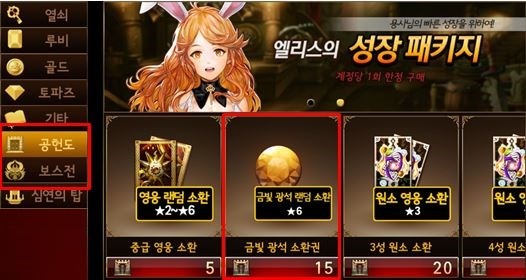 The Gold Ore is an item that you can sell to get some Gold. Actually, it is the use of this item, to be sold. This item can be obtained while you play the adventure mode or you can buy it from the shop in the Tower Of Abyss section. Sometimes you can get this thing after an update or event. And the number of Gold that you will get depends on the rarity of the Gold Ore.
Clear The Quests
Quest is one of the easiest ways to gain some Gold. There are two kinds of the quest in this game, they are Special Quest and Quest. Both of it can give you the Gold after you have finished the task.
Here are the Special Quest and Quest section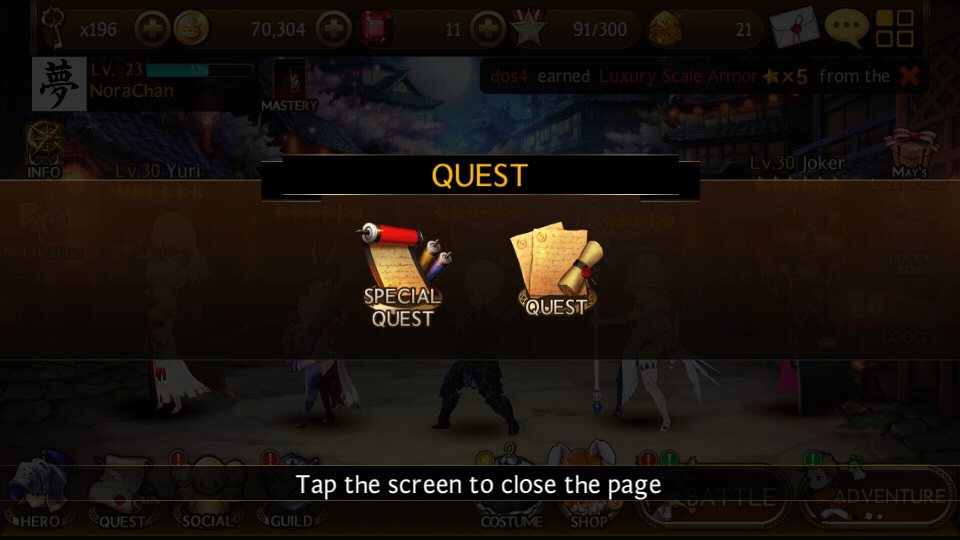 Below here is the Special Quest where there will be three categories such as daily, weekly, and monthly.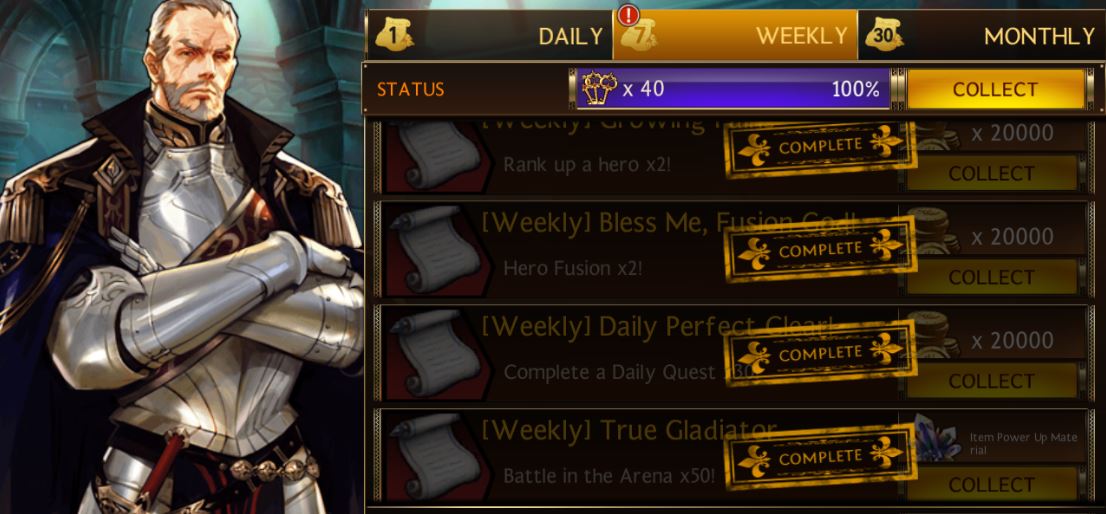 Hot Time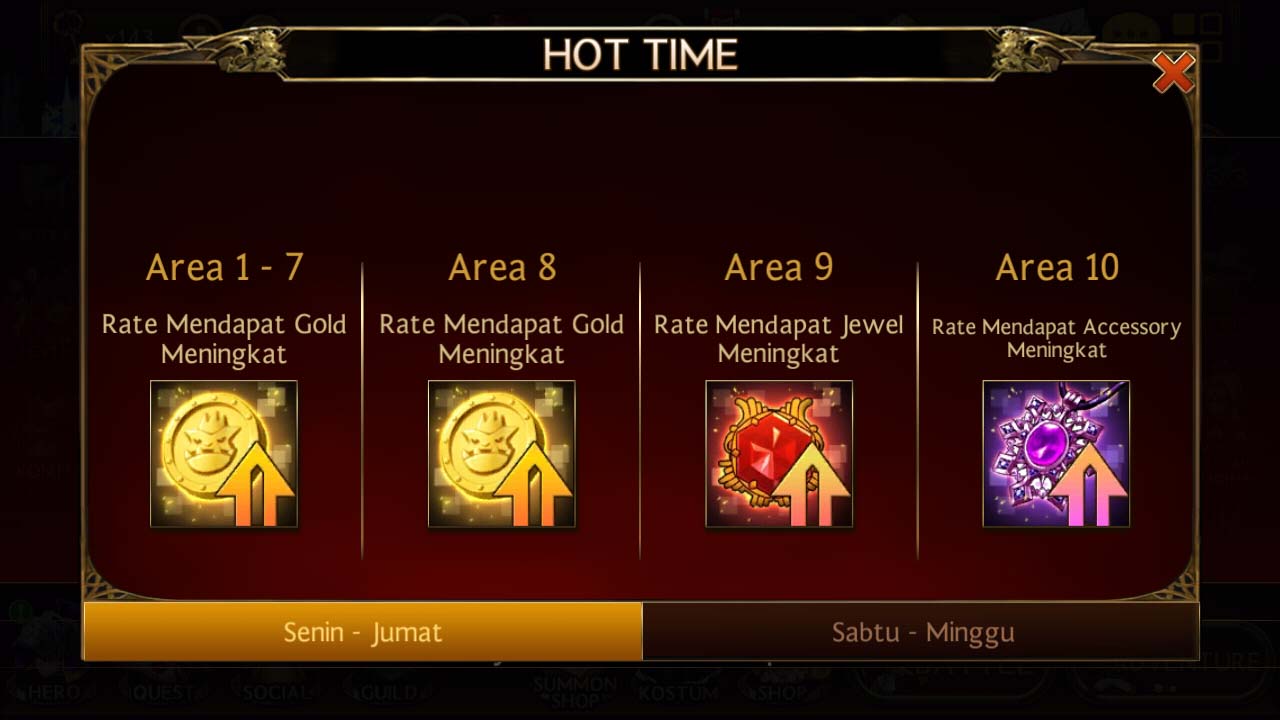 Do you often play the adventure mode? Then, why don't you try the Hot Time feature? This feature will multiply the Gold you got from the adventure. Since it only lasts for 4 hours so use it wisely and don't miss it even just a single minute.
Use The Ruby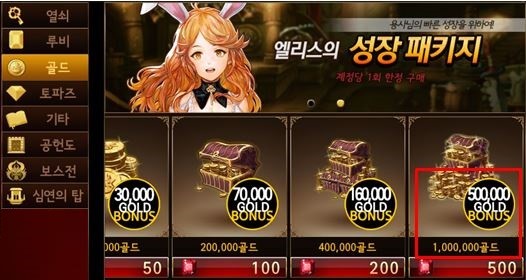 I'm sure you have a lot of Rubies in your account, right? So, why don't you use it to buy some Gold? Yeah, you can use your Rubies to buy the Gold from the shop, guys. You can choose how many Gold do you need because there are so many options available there.
What do you think about the tips to get lots of Gold in Seven Knights game above? Do you like it? I hope so and it can help you to resolve your Gold problem. Now, if you follow all the tips from me, I'm sure you will be rich of Gold in no time. Okay, then, thank you for your attention and see you next time, guys.