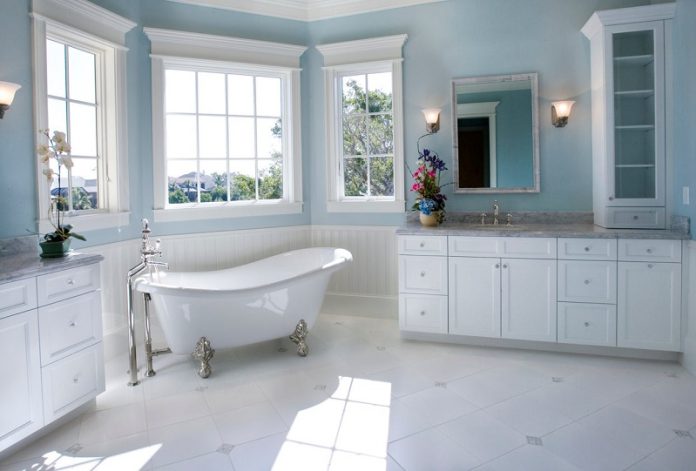 Kevindailystory.com – If you have a white bathroom, you're probably wondering how to make it stand out from the rest of your home. Well, there are a couple of easy ways to make your space stand out from the rest. First, you can use interesting materials like tile. There are many colors to choose from, and colorful tiles can make an otherwise boring room more interesting. Stone and granite are excellent options if you hate to clean a lot and do not want to have to worry about grout. Another option is to use different finishes on your hardware.
Choosing a Sophisticated Look with Different Materials
If you are worried about overpowering the white bathroom, you can choose a more sophisticated look by using different materials. Large format white tiles will not compete with other colors or patterns and will also serve as a base for other colors. For example, if you have a white marble countertop, you can go for a light pink vanity. In this bathroom, the marble countertop and a marble floor are both complementary colors and will help to set off other decorations in the space. Alternatively, if you prefer a subtle look, you could use a wooden stool.
Another way to add character and style to your white bathroom is by using accent colors. Try mixing black and white tones. It will look stunning and give the space a more classic feel. A calming tone is essential if you want to avoid looking too washed out. Consider adding a piece of art or a vase of flowers to liven up the room. You can also use a unique pendant light or an antique pedestal sink to add character to your space.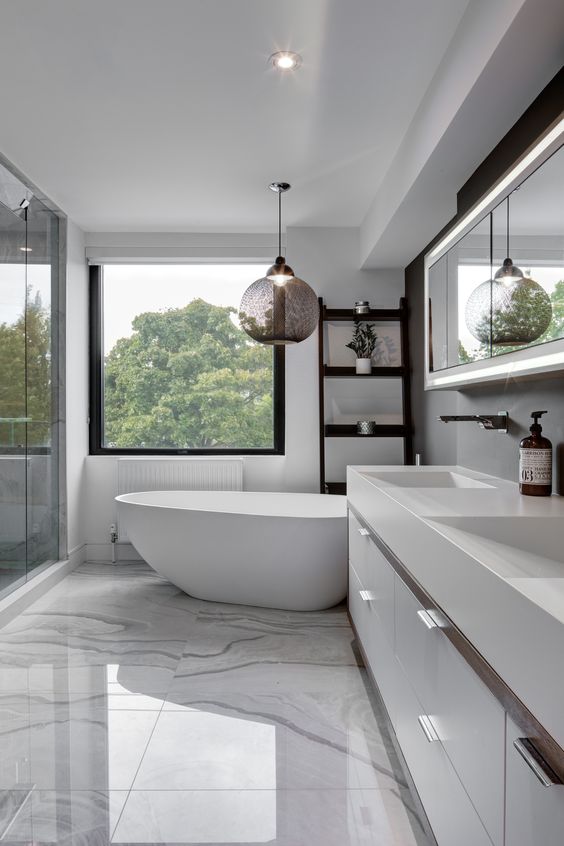 If you'd prefer a minimalist look, you could use all-white bathroom furniture. You could also pair all-white pieces with black accents to create a contemporary atmosphere. Or you could opt for a more classic look by combining white and gold accents. The key is to choose the right accents for your bathroom, and make sure your furnishings complement the overall look. If you're short on space, an all-white bathroom may be a good option.
Using a Contrasting Accent with White Tiles
A white bathroom is versatile, and white paint and subway tiles can be a great way to add sparkle to your room. You can also use off-whites to add warmth to a dark color. While white is a timeless color, you can always spice things up by adding a splash of cool gray-blue. Also, wood paneling is another great option to break up a white bathroom. However, if you're worried about the look of your white bathroom, you can use accents that are in contrast with the white tiles.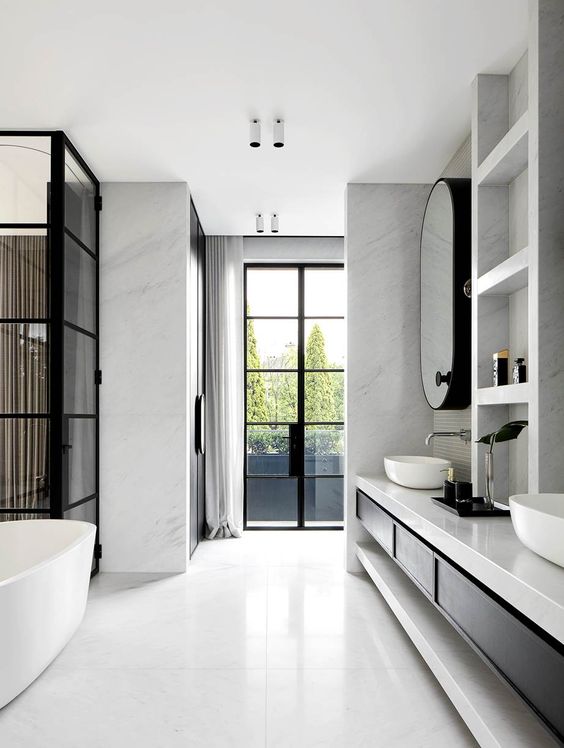 Another factor to consider when choosing a white bathroom vanity is lighting and paint. A white bathroom with good natural light will look beautiful, but if you're lucky enough to have windows, you can use a white vanity without having to worry about the lighting. And since white paint absorbs light, white paint will be a better choice than a room with poor lighting. Make sure your bathroom has enough light, otherwise it will make your vanity look dull.
Best Color Combination for Bathroom
Another option to choose a color scheme for your bathroom is blue and white. This combination has become a classic and timeless color scheme that is both relaxing and refreshing. Blue is available in many shades, so you can add a splash of it through paint or wallpaper. It's also a good option for a coastal-themed bathroom. A blue and white bathroom is a great way to create a beach-themed bathroom. You'll feel refreshed after taking a shower in this room.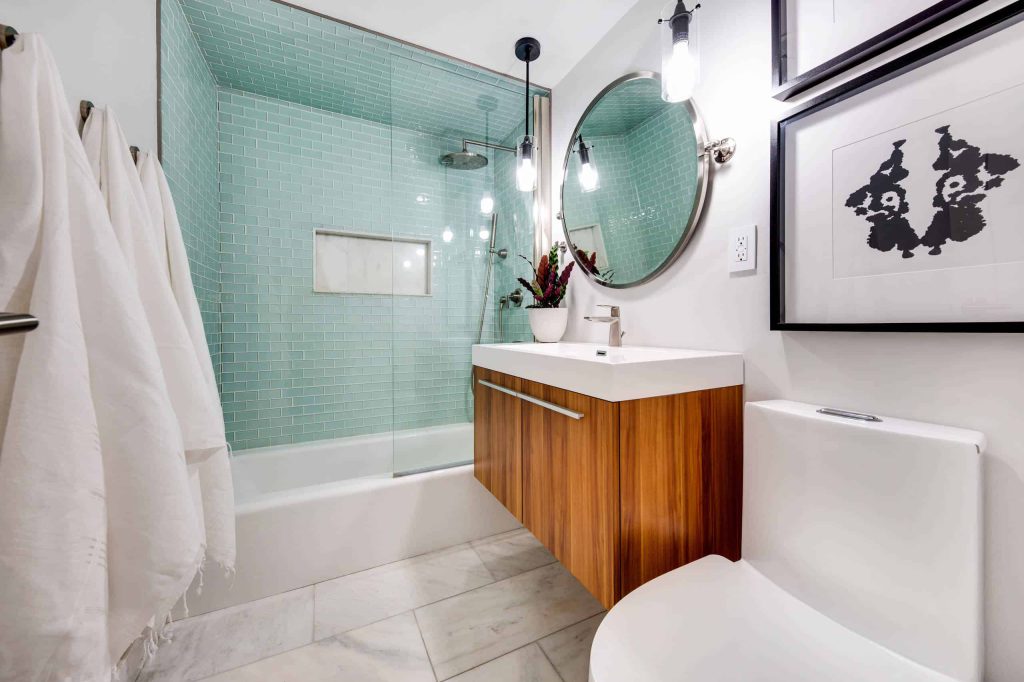 Another option for a white bathroom is a farmhouse-style bathroom. This bathroom design features a marble countertop, a freestanding bathtub, and glossy white subway tiles. To make the space even cozier, there's a black barn door and a Castile chandelier. These ideas are sure to make your bathroom look warm and inviting. Once you've created a bathroom of this style, you'll want to incorporate other elements into the room, including a recessed wall niche.