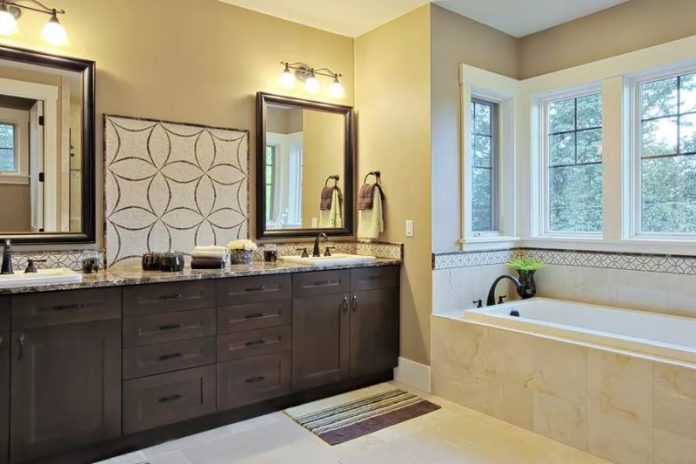 Kevindailystory.com – Bathroom mirrors can make a statement and are a beautiful addition to any bathroom. A large one can even add to the decor of a small bathroom. Mirrors also reflect light and make bathrooms appear brighter, especially in darker rooms. Bathroom mirrors can also hide a countertop cabinet, adding a decorative touch to the room. A large mirror can also be used to complement a vertical window in a room.
Complementary Mirror of Every Bathroom
Bathroom mirrors are an essential part of any bathroom, and a bathroom without a mirror is incomplete. Traditional bathroom mirrors are located above the sink, although in modern bathrooms the mirror may be placed above the vanity cabinet or incorporated into a different area of the room. A mirror is indispensable for applying makeup, checking the color of your toothpaste, and adjusting your hair one last time before leaving the bathroom.
When choosing a mirror for a bathroom, make sure it is the right size for the space you have. The height of the ceiling, the height of the mirror, and the position of any other items in the room will all help to decide which size mirror will best suit the space. It is also important to consider where the mirror will be hung so that it does not look crowded.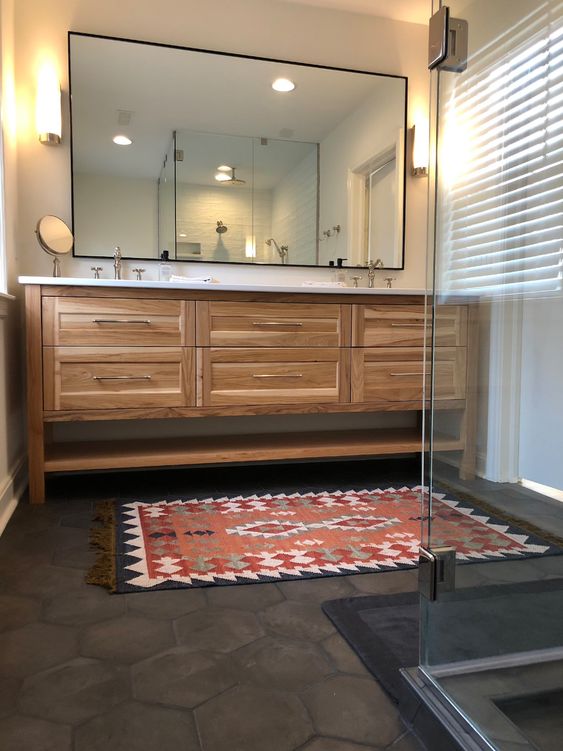 Choose a mirror with a style you like. For example, a simple rectangle mirror with a frame can be a striking focal point. Another type of mirror is a frameless one with a brushed metal finish. A frameless mirror will give your bathroom a modern look and maybe a fun transition between formal and playful elements such as a black wall and marble surface.
Choose the Right Mirror and Fit the Room
Mirrors come in all shapes and sizes, and you can have them custom-made for your specific needs. Choose one that matches the vanity and the other decor in the bathroom. A large mirror can be overwhelming, but smaller mirrors are a good choice if the space is small. Make sure to choose a mirror that's sixty percent or less of the vanity width to allow room for the vanity sconces and other decor elements.
Choose a mirror that fits the vanity and sink. Most people opt for smaller mirrors, but some prefer larger ones. It is also advisable to consider the design of the walls in the room. A vibrant wallpaper can call for a small mirror, while a solid wall may require a larger mirror.
Bathroom mirrors over a vanity can be as tall as 80% of the vanity's width. If you have a high ceiling, it might look odd if the mirror is too high, or touches a wall-mounted fixture or a floating shelf. Always keep the proportions of mirrors to the vanity's width and height in mind to avoid any pitfalls.
The Perfect Place to Show Art
A mirrored bathroom is the perfect place to display art. It adds a personal touch to your space. Mirrors help reflect light and make the space appear larger. Choose an art piece that will stand out among the other items in the room. Choosing a picture to hang above a vanity can also make a room appear spacious.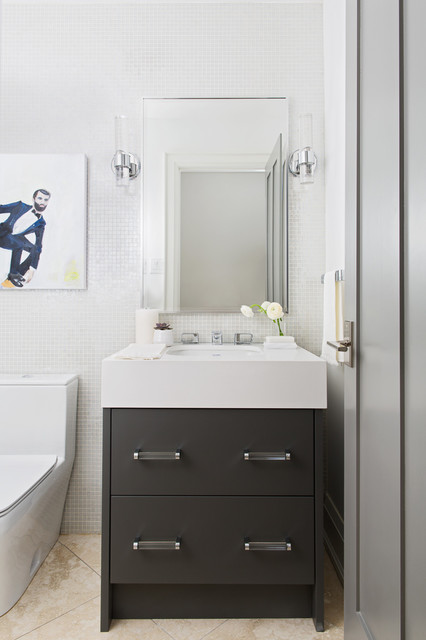 Bathroom mirrors over a vanity can add an elegant touch to any bathroom. They can be purchased in many different shapes and sizes. The size should be based on your vanity height and the size of your space. In general, bathroom mirrors should be about two to four inches narrower than the vanity. You can also choose from a circular, rectangular or irregular-shaped mirror. It's important to keep in mind that the mirror should not be so high that it will interfere with the lighting fixtures or ceiling.