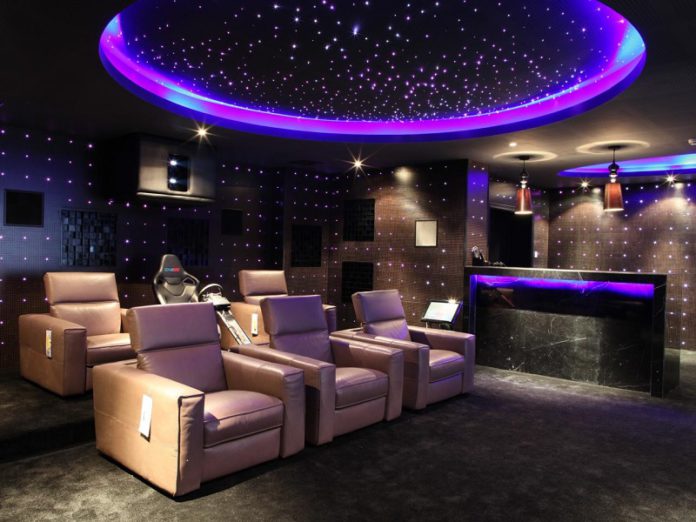 Kevindailystory.com – Having a Home Theater Room is an incredible way to entertain your guests. However, there are a few things to keep in mind to ensure that your theater room will be the best it can be.
Adding Acoustic Damping to Home Theater Room Designs
Adding acoustic damping in the home theater room design is a great way to reduce the amount of sound that comes into the room. It is also a good way to insulate the room from outside noise. There are several types of materials that can be used for acoustic damping. One of the most important parts of acoustic damping is controlling the low-frequency sound waves. If you don't control https://kevindailystory.com/tips-for-designing-a-home-theater-family-room/low-frequency sound waves, you will have a hard time creating a high-quality movie theater experience.
The best way to soundproof a room is to use decoupling. This process essentially takes the wall out of the equation. A decoupled double stud wall requires more room than a regular wall, but it can improve the home theater's STC. Choosing the right floor covering for your home theater room can make a huge difference in the quality of your viewing experience. A good floor covering should help you get the most out of your home theater experience while not compromising the aesthetics of your room.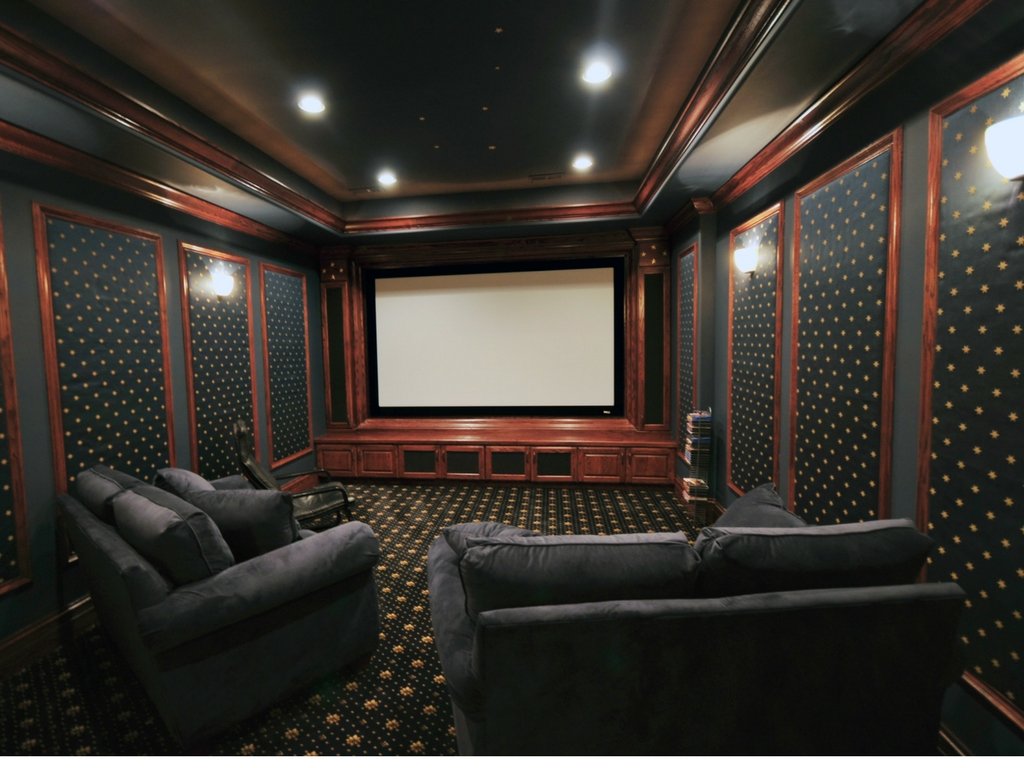 There are many different types of flooring you can use to improve your home theater experience. These range from hard floors that bounce sound waves to more subtle solutions like carpets and rugs. When it comes to choosing the best flooring for your home theater room, you need to consider durability, aesthetics, and acoustics. For example, if you plan on having guests over, you will want a floor that is easy to clean and maintain.
Considering Installing a Riser Under the Rear Row
Using a stepped floor design is commonplace in home theater rooms. This makes it easier to enjoy an immersive experience. Using specialty floor coverings can also improve acoustics. A stepped floor also makes it easier to fit more people into a smaller space. If you're planning on installing a home theater, be sure to design a room that can comfortably accommodate all your friends and family. A good floor plan should have an unobstructed view of the screen. If you have more than one row of seats, you'll want to consider installing risers under the back rows.
For example, if you're planning on installing stadium seating, you'll need to factor in space for the individual recliners. You can buy pre-made risers that are a good fit for your particular theater. Choosing the right home theater seating is essential if you want to experience the full potential of your home theater. There are many different types of seating available, including loveseats, sofas, and recliners. But before you make a choice, there are a few things you need to consider. These tips will help you choose the right seating for your home theater.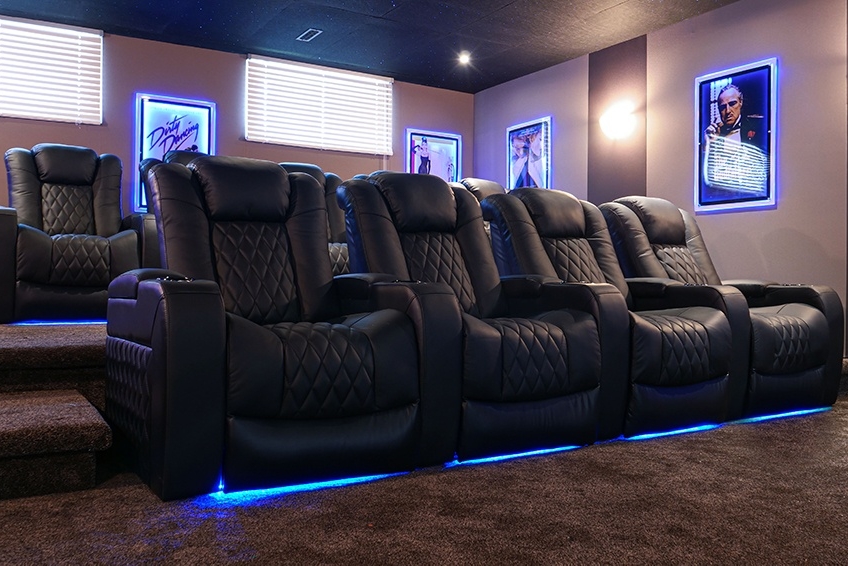 Seating should be comfortable for long viewing sessions. A comfortable chair will allow you to watch a movie or play a game without neck pain. A recliner seat will also make watching movies or playing games more comfortable. You can also use your home theater room to entertain guests. You can install speaker systems, which can enhance the quality of your home theater. Having a bar area in your home theater room is a great way to entertain guests while watching a movie or television show. The bar area provides a place for setting drinks and snacks, as well as serving as a concession stand. You can also design your bar area to fit in with the rest of your home theater.
Installing Dark Walls to Pop Up Screen Colors
If you're planning a home theater room, it's important to make it feel comfortable and cozy. This includes installing comfortable seating that combines comfort and style. This includes rows of seats that elevate from the floor and provide a comfortable viewing angle. You'll want to install dark-colored walls to accentuate the color of the screen. You can also use a brick ceiling cover to create an intimate, cozy feeling.
Whether you are designing a home theater room or a small office space, it is important to make sure that you include the most efficient means of soundproofing your space. For starters, you should consider the type of materials that you are going to be using. The materials will have an effect on the level of sound acoustics, as well as the oh-so-important power efficiency.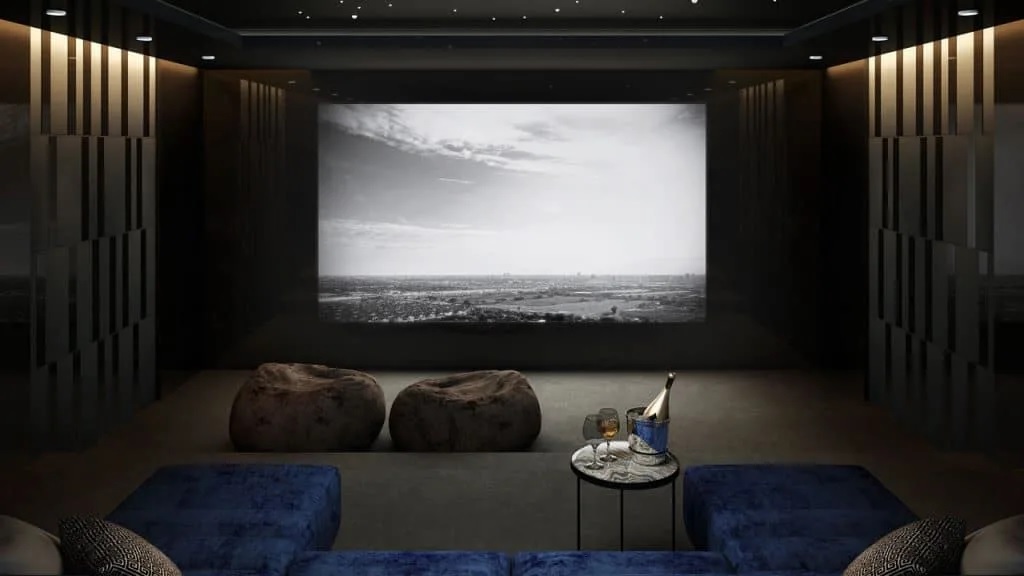 A good idea would be to make use of double studs to create a decoupled wall. This design requires less space, but results in a more effective soundproofing effect. Similarly, a drop ceiling is another good idea. It provides space for cable routing, as well as mounting in-ceiling speakers or projector mounts. If you wish to send your article to kevindailystory, you can check out this page!