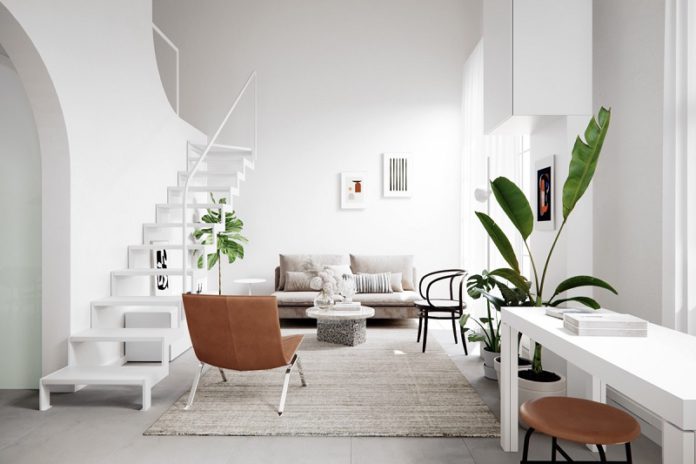 Kevindailystory.com – Having a Scandinavian Minimalist house is not just about the looks, it's also about creating a comfortable home. The Scandinavian minimalist style is characterized by simple colors, black and white, and sustainable materials. You can achieve this look through paint colors, furniture, and accessories. Keeping your space clutter free is also a key element of the Scandinavian minimalist style.
A Sophisticated and Dramatic Choice for Scandinavian Interiors
Using black and white color scheme in your home can be a sophisticated and dramatic choice. However, size and scale matter a lot when choosing this color scheme. For example, you can add some color with a chic rug or accent wall. Another popular choice is a burnt orange couch. These colors are ideal for Scandinavian interiors because they are both warm and cool, allowing for a comfortable feel.
You can also add color with a few strategically placed graphic prints. These will also help you create a cohesive look for your room. In general, Scandinavian design is focused on functionality, simplicity, and natural materials. This allows for an effortless design aesthetic. It also avoids the trendy, unnecessary, and unproductive elements that can clutter up your space.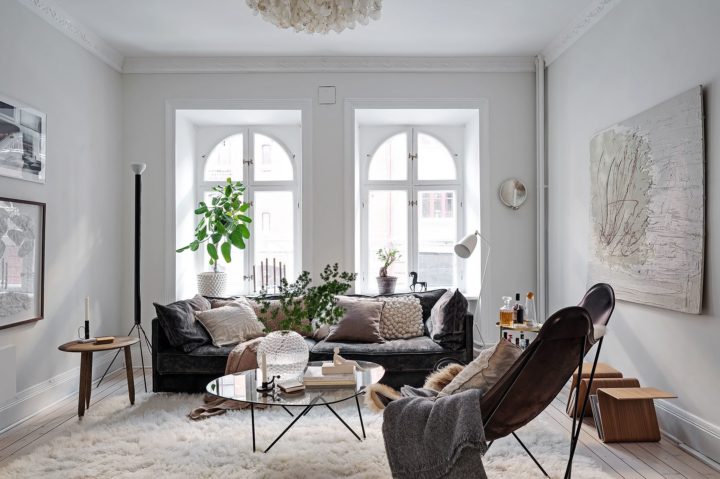 One of the best ways to create a Scandinavian look is by using natural materials such as wood and wool. Natural materials allow you to avoid the mess of too many decorative items, as well as create a more natural look. Using sustainable materials is a key part of Scandinavian minimalist interior design. This style of interior decorating emphasizes natural elements, such as wood and light, to create a welcoming environment. In addition, Scandinavian designers use simple designs and simple shapes to avoid clutter and materialism.
Characteristics of Scandinavian Minimalism
Scandinavian minimalism is often seen as a modern take on the aesthetics of the mid-century modernist movement. Early proponents of this style of design included Josef Frank, Arne Jacobsen, and Maija Isola. Scandinavian minimalism is often characterized by clean lines, subtle pastel tones, and bright colours. It is also known for its durability. The use of natural materials, such as wool, is also a major aspect of this style.
Minimalism in Scandinavian interior design is focused on clean, simple lines, uncluttered spaces, and natural materials. These elements encourage harmony with nature and stress-free living. The use of recycled furniture, as well as natural materials such as wool, are essential in Scandinavian minimalism. These materials are often used in furniture or accessories, such as carpets and throw pillows.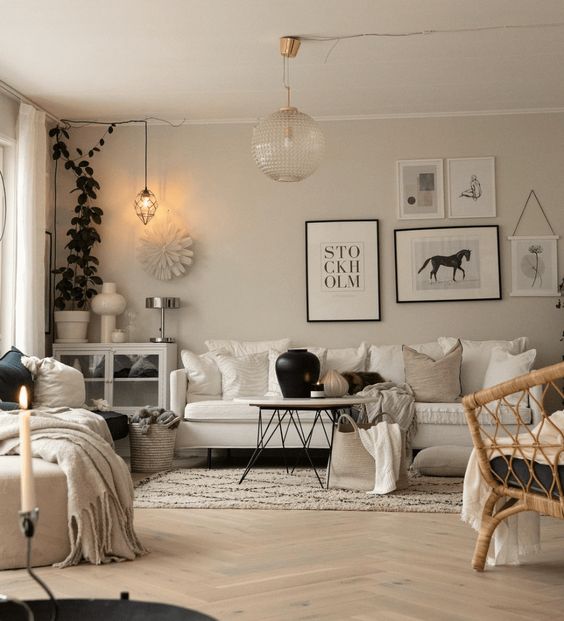 Often associated with Scandinavian minimalism, hygge is a simple concept that is easy to incorporate into your home. It is a term that encapsulates the feeling of contentment and well-being. The hygge design aims to maximize comfort with an emphasis on coziness. This can include cuddling up with a fluffy blanket, drinking hot cocoa or watching a movie. The Scandinavian style is also known for being environmentally conscious. It isn't uncommon to find candles and beeswax candles in a Scandinavian home.
Creating a Friendly and Simple Home
The term hygge is actually a Danish and Norwegian word that translates to "cozy" or "happy". It focuses on the simple things in life. This can include a warm wool sock and a bowl of popcorn. A Swedish YouTuber and minimalist blogger, Benita Larsson, is also passionate about this home design philosophy. She has produced several informative videos about implementing this simple design approach. Her videos can help you to downsize your home while still preserving your style.
Known as the Nordic aesthetic, Scandinavian minimalist design uses natural materials and clean lines to create a welcoming, simple home. It also promotes harmony with nature. The minimalist lifestyle can be incorporated into a whole home or just a single room. It has become increasingly popular in the western world.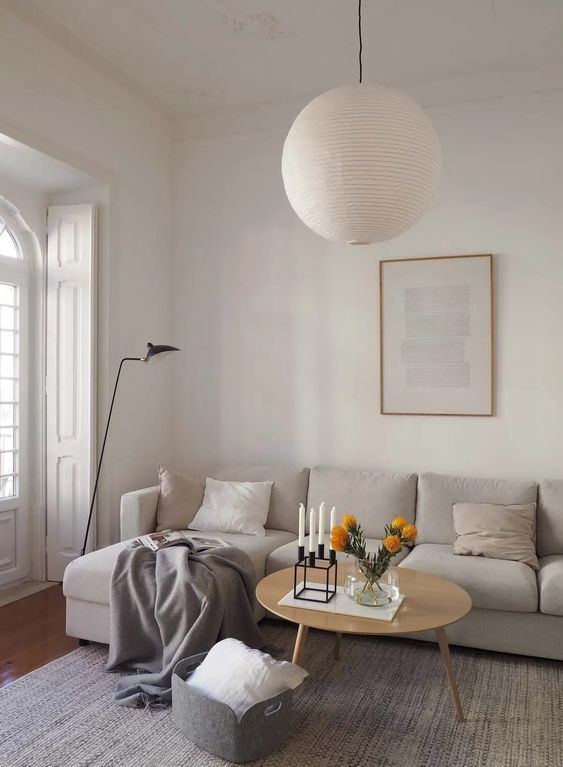 It has been influenced by the Bauhaus school in Germany, which emphasized functionality and spartan elegance. Among the proponents of Scandinavian minimalism are Arne Jacobsen, Alvar Aalto, and Josef Frank. Scandinavian minimalist design promotes sustainability by avoiding material things that have a high carbon footprint. Moreover, the design favours simple lines and muted colour palettes, which emphasize balance and harmony. The first step in creating a minimalist home is to declutter. It frees up space, creates a more attractive room, and reduces stress. A simple way to do this is to donate items that are no longer in use. It's also a good idea to buy from local, independent retailers and handcrafters. This supports the local economy, while also helping to keep the environment clean.