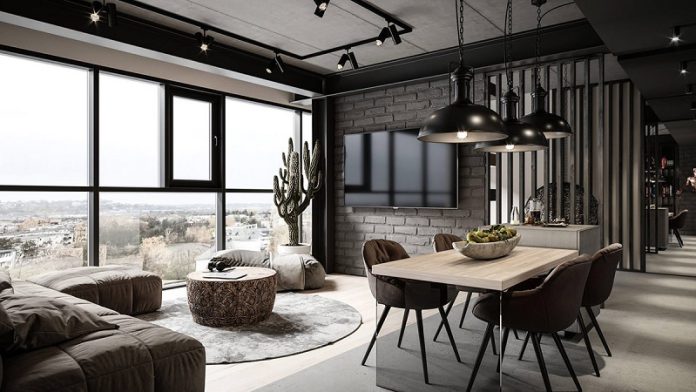 Kevindailystory.com – When designing your home with industrial decor, you want to incorporate rustic hues. Raw wood, cement, and weathered metal are common elements. Your industrial decor will most likely have a neutral color scheme, but you can add accent hues for visual interest. Many industrial designs incorporate large art and machinery as conversation pieces. Accent hues add visual interest without detracting from the overall aesthetic of your room. Here are some ways to bring a touch of color to your industrial decor.
Unique Industrial Home Furniture
Arteriors, a global retailer of unique home furnishings and interior design, sells a wide range of industrial-styled pieces. The Unrefined Artistry Collection gives distressed furniture an elegant twist. Their stunning Aaron Lamp, which features a brass steel frame and gray leather upholstery, is supported by a rounded black marble base. The playful curves of the Meadow Cocktail Table make it an iconic living room centerpiece. For a more casual look, a simple black metal table might work for your home office.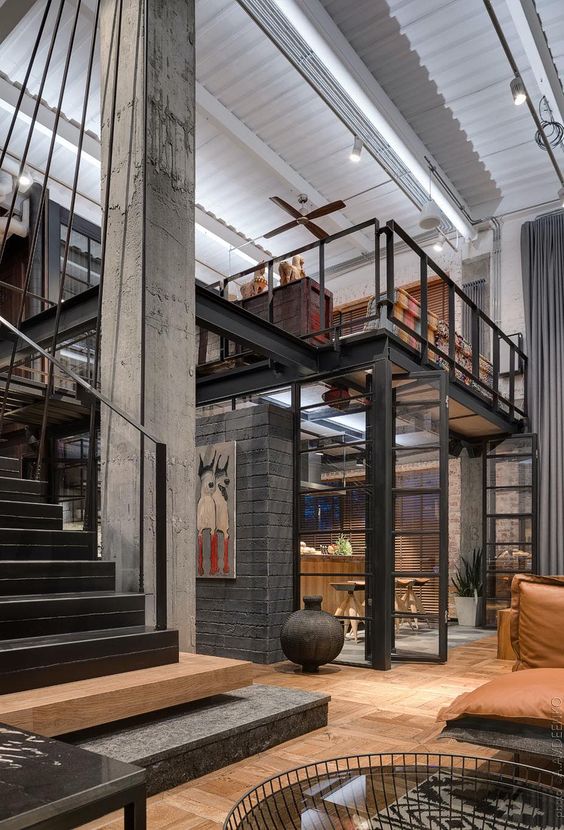 The best part about industrial furniture is its versatility. It works beautifully in any room of the home and can easily be customized to suit your taste and style. While it may be hard to find an industrial-style piece that perfectly suits your home, you can add a bit of character to your space by chopping off excess details and going back to its more simple form. The possibilities are endless with industrial furniture! Just be sure to do a thorough research before making your purchase.
Typical Features of Industrial Bedrooms
For a truly unique look, industrial furniture is a great way to add a touch of character to your home. Industrial furniture can be large and bulky, so make sure you buy a piece that is well-made and sturdy. The look will be enhanced by a few carefully chosen accessories. You can also incorporate industrial-styled lighting to make the space look more interesting. A few industrial pieces can be an excellent choice for your home!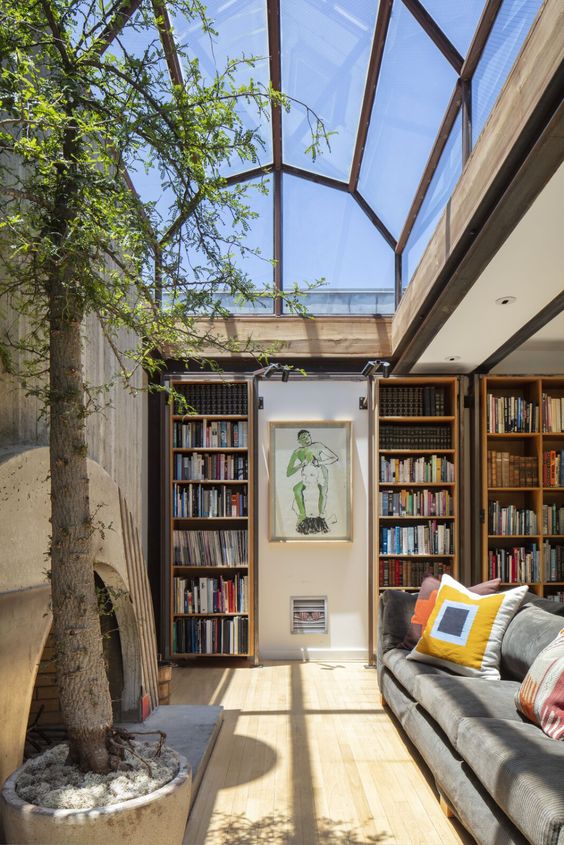 Industrial-style rooms are often characterized by exposed rafters and metal and wood. A large amount of furniture and fixtures in this style are made of reclaimed wood and metal and have a distressed appearance. Many pieces of industrial-style furniture are antique pieces, which lends to the rustic feel of the space. Choose metallic colors for a more authentic look. If you're not sure how to achieve this look, you can always try mixing and matching the materials and finishes to suit your taste.
Most Popular Industrial Bedroom Designs
To add a hint of industrial style to your home, you can mimic the look of your favorite coffeehouse. You can mix and match industrial furniture with Southwestern, Scandinavian, or boho-chic styles. You can even use your favorite coffee tables and couches. You can even add exposed-pipe lighting to your interiors to give your home that vintage, desert-themed feel. There are plenty of ways to incorporate industrial elements into your home and make it stand out from the rest.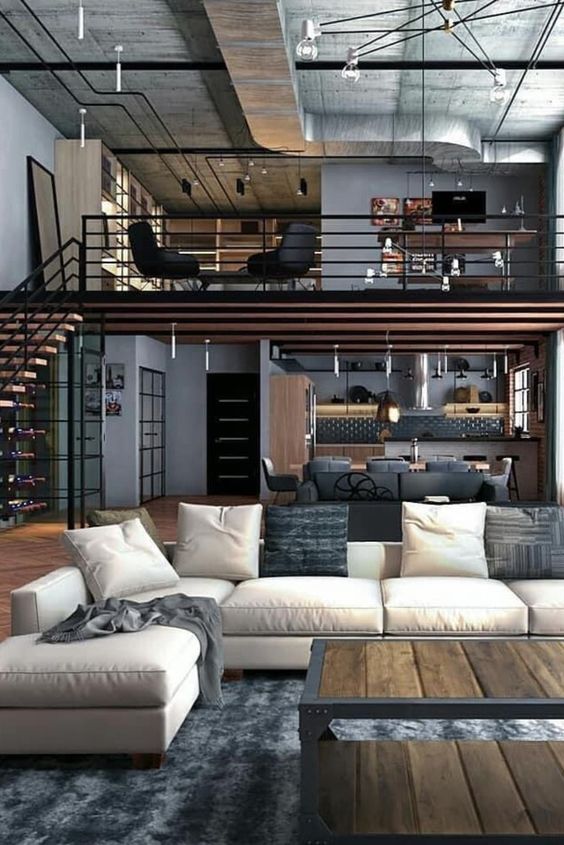 While it can be overwhelming to combine industrial styles with more traditional styles, you can pull off an urban loft-like atmosphere. Despite its industrial look, you should avoid over-distressed furnishings or plush fabrics. Instead, choose industrial-style furniture that is made of durable, hardworking materials. Materials like stone, copper, wood, and distressed metal elements are more suited for this decor style. Using a neutral color scheme is the best way to balance the look and feel of industrial-style decor. You should also use black and gray accents to bring out the darker tones of the decor. If you want to add a touch of color and personality, you can use vibrant art.