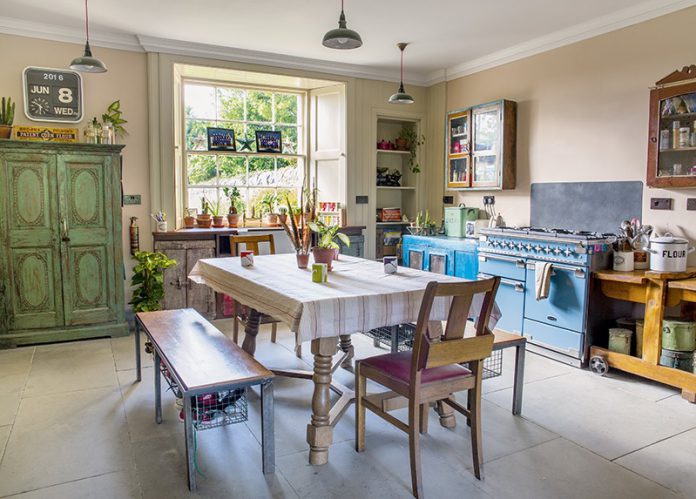 Kevindailystory.com – A vintage kitchen blends appearance with usability to create a charming and classic look. Its deep, oversized sink, refined details, and cool textures make it a timeless design choice. Here are some tips to create a vintage kitchen that will be as functional as it is beautiful. Here are a few vintage kitchen design trends:
Kitchen Design with Retro Colors
One of the key elements of a vintage kitchen is the color scheme. This color scheme can be accomplished with the help of retro-inspired paint colors. For instance, a mod beach shack in Australia has a pastel color palette with vintage cabinets and accents. Retro-inspired colors are also the source of the retro vibes. This kitchen design is reminiscent of those of a bygone age, but reflects the current trends. It can be created with a few key finds and a dash of playfulness.
Those on a budget can also use a retro-style kitchen. Instead of spending thousands of dollars on a complete renovation, you can use pre-loved or second-hand items and elements to create an authentic vintage look. This is much cheaper than buying new, and you won't have to sacrifice style for price. Ultimately, a vintage-style kitchen will feel like a timeless space that will suit the style of any home.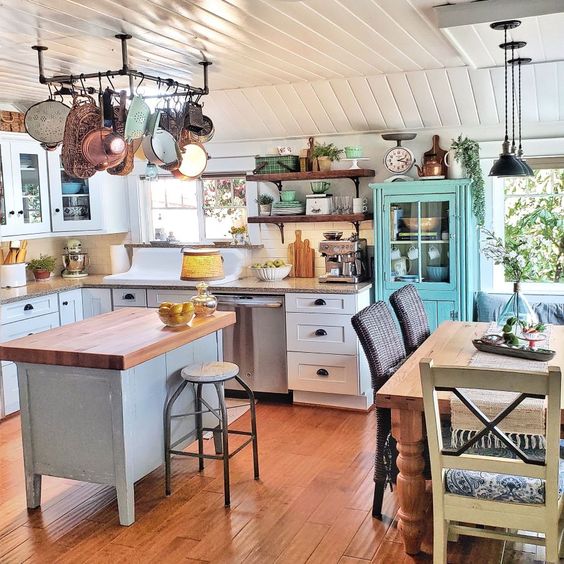 When creating a vintage-style kitchen, make sure to select accessories in pastel or retro hues. A retro-style fridge and stove will add a vintage charm to your space, and you can even choose retro appliances that match the vintage aesthetic. Another way to add warmth to a vintage-style kitchen is to choose a vintage cabinet or vintage crockery. You can also use vintage jars to store dry goods and decorate them with chalkboard labels.
Have a Beautiful and Character Kitchen Charm
While a vintage kitchen is not about perfection, it should have a certain charm that comes from its character. Adding worn-looking furniture will add to its vintage appeal, but ensure that the pieces are structurally sound. You can also opt to include mismatched chairs, which add to the feeling of evolution in the room. For a shabby-chic effect, you can paint or sandpaper the edges of the chairs.
To create a vintage look in a modern kitchen, combine state-of-the-art components with reclaimed materials. The look of a retro-style kitchen can blend architectural elements, reclaimed building materials, and vintage graphics. Use tin details for visual interest and chip-painted boards for a backsplash. Use corbels to support an island breakfast bar. And remember to incorporate a few symbols of the past into your design.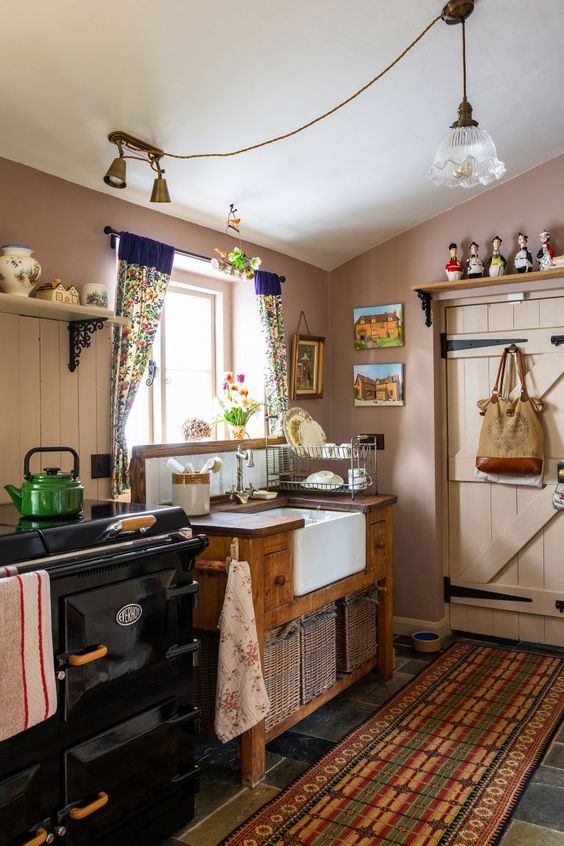 You can also use tiles as flooring. Older, vintage-style tile has a unique color and pattern that will make your kitcehen stand out. Pair them with cute vintage accessories and you'll have a vintage kitchn that looks adorable and inviting. Make sure you choose vintage tiles that go with the tile color palette. If you are concerned about the durability of tiles, you can choose pre-sealed tiles. If you have enough budget and the time, try sourcing authentic antique tiles.
Perfect Vintage Kitchen Accessories
A vintage range cooker is an indispensable part of a vintage kitchen. Old-fashioned appliances are inefficient and potentially dangerous, but restored models have modern electrics and safety certifications. A heritage inspired range cooker is a cheaper alternative to a brand-new model. Its signature enamelled exterior and covered hot-plates make it the perfect vintage kitchen accessory. In addition, you can find vintage cookers that are made of sturdy stainless steel or enameled copper.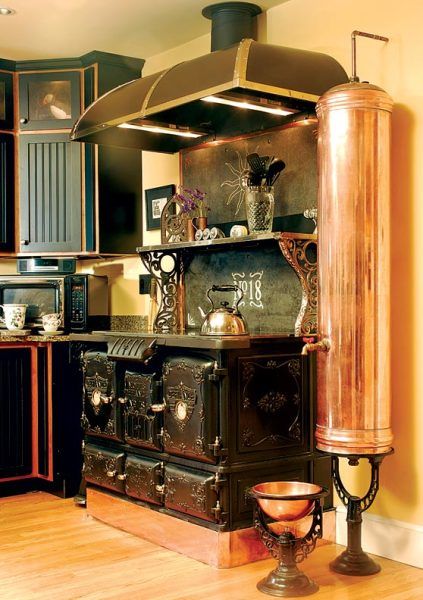 Adding an antique rug adds a sense of history and is an excellent way to inject color and texture into the space. You can also choose from a vintage jute rug to add a touch of texture. A tongue-and-groove wood-plank ceiling will also reinforce the vintage look. You can also splurge on an oversize globe light. These are not only functional, but also add style and character to your vintage kitchen.