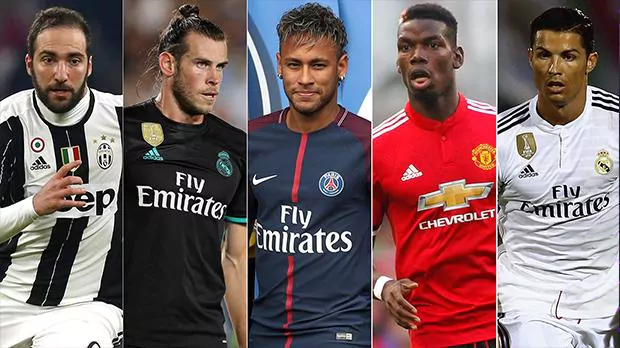 The player transfer is one of the things that cannot be separated from the football world. It is an activity where players move from one club to another to find a new experience and etc. But nowadays, the price of transferring players are out of mind. It is really expensive even for a very young player. And the latest world record-breaking transfer which involved Neymar of Barcelona to PSG is making the players price is not making sense. €222 million just for a single player. But, Neymar is not the only player which has a mouthwatering price tag. Below here, I have made the list of top ten most expensive transfer in football history. So, let's check it out now.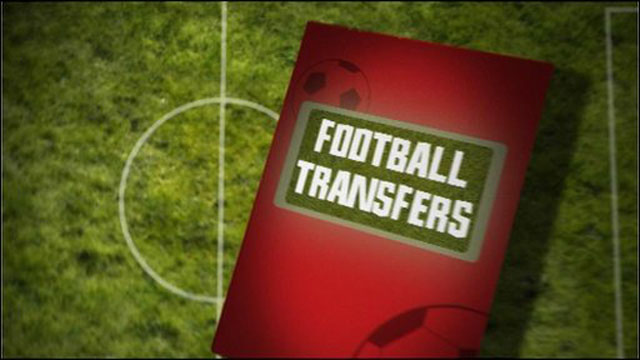 Top Ten Most Expensive Transfer in Football History
Alvaro Morata – Real Madrid to Chelsea (€78,9 M)
Alvaro Morata's move from Real Madrid to Chelsea has made him the most expensive player in the club history. And it is beaten the previous record which saw Fernando Torres as the most expensive player during his move from Anfield to the Stamford Bridge. He also becomes the most expensive Spanish player and beating Torres again for that title.
James Rodriguez – Monaco to Real Madrid (€80 M)
Real Madrid is already known for their willingness in splashing so much cash for a player. That's why they deserve to hold the title Los Galacticos. James Rodriguez moved from Monaco to Real Madrid after only a year at the club. He has spent three seasons at Real and now is currently on loan at Bayern Munich.
Luis Suarez – Liverpool to Barcelona (€82,3 M)
Barcelona looks like don't want to lose with their main rival in spending cash for a player. In 2014, they brought in a world class player in Luis Suarez. He was seen as the perfect fit to fill the role as Barcelona's frontman after having impressive seasons with Liverpool. That's why Barcelona are willing to pay his price tag.
Romelu Lukaku – Everton to Manchester United (€84,8 M)
The ex-Chelsea striker is trusted to fill the boots of United's striker who have left by Ibrahimovic. Lukaku' move to United is shocked many people after being linked with a move to Chelsea but fail at the end. Since leaving the blues, Lukaku's price is rising by the time until MU bought him and make him become the seventh expensive player in the world.
Neymar – Santos to Barcelona (€86,2 M)
Neymar's move to Barcelona once shocked many with his unbelievable price tag at that time. It is not only because of his extraordinary skills but also because he is still very young. But, Barca never regrets their decision because the impressive display from the player especially when he is partnered with the MSN (Messi, Suarez, Neymar) trio.
Gonzalo Higuain – Napoli to Juventus (€90 M)
Juventus surpassed Neymar's price tag when they land Napoli goalscorer Higuain. After impressed during his time at Naples, Juve attracted and doesn't mind to buy him at an expensive price. It is proven when they bought him last year to make him the fifth most expensive player in the world and the most expensive one in Italy.
Cristiano Ronaldo – Manchester United to Real Madrid (€94 M)
It is not Madrid if they cannot make a sensation. In 2009, they broke the world record by splashing their cash for the ex-United player with a very high price. It was a very very big money at that time. But, Ronaldo's abilities, skills, and performances proved that he is worth buying at that price.
Gareth Bale – Tottenham Hotspur to Real Madrid (€100 M)
Four years after landing Ronaldo, Real Madrid came again to break their own record by bringing in the Welsh winger Gareth Bale. The former Tottenham player was so great after moving forward as a winger from his previous position as a left back. Then, it attracted Madrid's interest by making him the most expensive player in 2013.
Paul Pogba – Juventus to Manchester United (€105 M)
Pogba was once a Man United player in youth team before he was released to Juventus for free in 2012. But, things change quickly when Pogba show off his great at the Old Lady by becoming a key player for the team. That's why United decided to bring him back in 2016 in a world record breaking price tag.
Neymar – Barcelona to Santos (€222 M)
Neymar finally breaks the world record transfer for a single player this season after he sealed the move to PSG. Barcelona cannot reject a mouth watering offer from the French club to let him go from the club. With his move to Parc de Princes, Neymar now becomes the world expensive player in history and smashed the previous record holder Pogba.
Those are the top ten most expensive transfer in football history. Is there any of your favorite in the list? Do you think they are worth their price? So, just share your opinion in the box that has been given, okay.