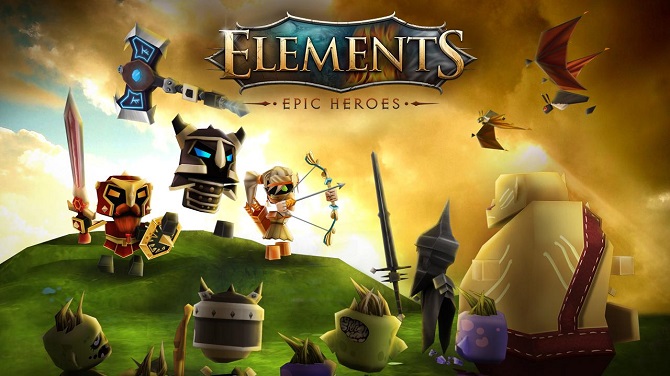 Hello guys, welcome back to our website. Today in here I want to share you a Review About Elements Epic Heroes. This game developed by Zadzen. Elements Epic Heroes is his first RPG game in game publisher world.
Element Epic Heroes is one of Zadzen newest and first game. Element Epic Heroes using RPG, Hack and Slash genre. This game was released on 16 May 2014, and when I'm writing this article the game is already downloaded 1 million times. All I can say is this game make a great step for a new publisher.
Elements Epic Heroes Gameplay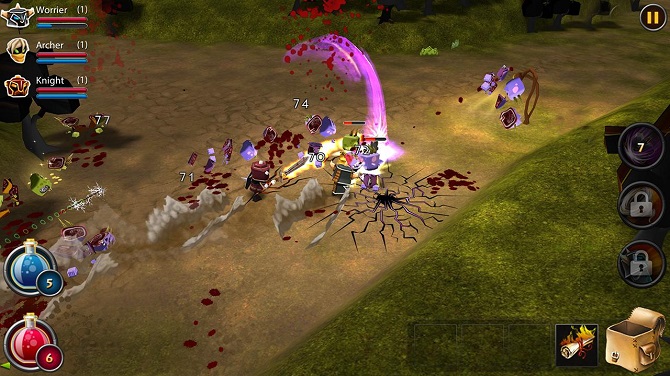 Let's see about the gameplay of this game. The story of this games is The kingdom get invaded by the army of darkness, and our job is to explore the continent of Elemental Kingdom in order to defeat the King Of Darkness also known as Dark Lord to bring back and restore Elemental kingdom peace. In this game, we will play as one from three available heroes and there are three different jobs in this game.It's Warrior, Knight, and Archer, We need to choose one as our main character and we will act as their leader. We will command them to run, to attack, dodge, and anything. The greatest thing in this game is, all that commands only need a single tap on your screen.
When I played this game around 2 months ago. I was so confused, I tried to figure it out alone. How to attacking, how to use skill, how to use a potion, how to revive, and any other things. I know there's and instruction in that game, but I have a bad habit of skipping all the training. Luckily, my sense as a gamer guides me. So, I don't need to confuse for too long.
Tips and Tricks To Win This Games
This game is quite hard to play. I die a few time when I was trying this game for the first time. The most shocking thing in this game is, you need to buy the potion and revive using diamonds and it means real money, so you need to spend real money to finish this game and honestly it sucks for me. Lucky for me I find another way without spending any money on this game. It only needs a little hard work and patient. No, it's not cheating or any other hack tool like you think. It's simply and easy trick to get diamonds in this game, you only need to watch the ads when you finding gold treasure. From that chest, you will get diamonds everytime you watch the add. You can also like Elements Epic Heroes Facebook FansPage for extra diamonds.
When it's your first time play this game and read the tutorial you will say "This game is fairly easy, what's difficult about this game." Yes, it's fairly easy in the few first stages. But when you arrived at TWIN VALLEYS you will face a boss, and I suggest you bring a large portion of potions.
That's all the review about elements epic heroes I can give to you, I'm new to this game too. I hope you can give me some tips and tricks of this game too. Let's play together with me, see you soon in the game. Thanks for reading my article. Share this article with other people if you find this article helpful.